Summer Cash
Looking for a job to help fund your summer? Options abound.
Hang on for a minute...we're trying to find some more stories you might like.
In need of a summer job? Here are some options for those of you who want some extra cash and something to do with your three months off.
Summer can be a tricky time to get a job because of vacations and activity obligations throughout the break. A few of my favorite flexible job hours are ones you can do in the comfort of your own neighborhood. Dog walking, mowing yards, gardening, and babysitting are all great options that allow time in the sun and some extra cash if you do more than one. They are a great way to help your neighbors but make certain that you won't feel tied down to specific work hours.
For those of you who are incoming seniors or just graduated and need some structure and want more hours, NASH is paying $8.25 an hour, 40 hours a week for summer cleaners. If you are interested, check your school email to learn more about the opportunity.
Some sunny summer jobs are life-guarding at your local pool, or working at the kayak rental in North Park. And if you want a little shade, try working at an ice cream shop or a mini golf course. All these jobs are great ways to be social and enjoy your summer, but still earn some cash.
For you experience lovers out there, try ditching the money this summer and opt for an internship instead. This is a great way to learn more about the field you are interested in, or just gain new experiences and appreciation for different jobs. Either way you'll end your summer with more insight on what you want to do with your future career because, sadly, high school summer breaks do not last forever.
About the Writer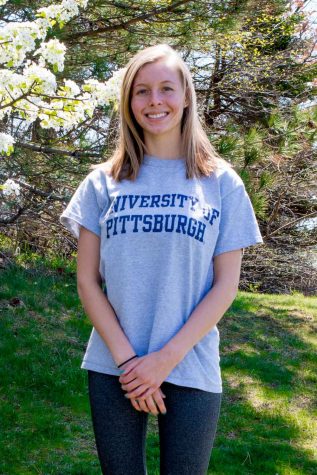 Lea Hendricks, Advice Editor
Lea Hendricks is a North Allegheny senior who has attended NA since Kindgergarten. This is her first year on Newspaper and as a proud Tiger she enjoys...