Buy or Bye: Sunglasses Edition
For the final installment of the series, Stefan welcomes in summer with a rundown of eyewear options
Hang on for a minute...we're trying to find some more stories you might like.
Now that summer has come upon us, North Allegheny students and faculty alike are anticipating their long breaks. However, no journeying to the Cayman Islands, flying to Prague, vacationing to Cape Town, or even basking by the local pool can be complete without a nice pair of sunglasses. For the last episode of Buy or Bye, Anton Peregoncev, Manuel Bautista, and I visited the Sunglass Hut at the Ross Park Mall to check out some stylish glasses at three different price points.
Before we review the sunglasses, it is important to mention that the service at Sunglass Hut was great! On top of that, all of the glasses come with a one-year warranty, and each pair comes with UV protection that does not peel off.  
Armani Exchange: $150

These are some solid sunglasses. They have a great look and feel great. For the product, however, the price seems a bit steep. Anton would give the sunglasses a bye rating.
Manuel believes that the style of the sunglasses did not suit him. Manuel then joked around and said that the sunglasses were too cheap for his expensive taste. However, he would give the sunglasses a buy rating in all reality.
Although the glasses are very stylish and they look very good, there are many cheaper glasses with the same exact quality. You are buying the Armani Exchange brand, but it's simply not worth the steep price tag. I would give the glasses a bye rating.
Persol: $370
The sunglasses look great. The warranty is especially impressive, and it is really cool that each pair takes seven days to hand-make. I would definitely give this pair of sunglasses a buy rating.
The crystal class lens is very impressive, and the glasses look stylish. On top of that, the Persol brand is very durable, which is good for Manuel's lifestyle.
The history of Persol, the handmade process of creating these glasses, and the crystal lens all justify the price of this very stylish pair of sunglasses. I would absolutely give this pair of sunglasses a buy rating.
Gucci: $510
The glasses are stunning. They look awesome, and they feel great. Although Anton does not currently have $510 sunglasses in his bank account, he would buy them if he had the money. However, he believes that he would rather spend less money on a pair of Ray Bans. If he had the money, Anton would give this pair of sunglasses a buy rating.
When interviewed, Manuel commented that the Gucci glasses are "just a pair of sunglasses at the end of the day." There's nothing too special about Gucci glasses except for the brand. Manuel would give the Gucci glasses a bye rating.
Just like Manuel, I don't see the point in these glasses. They're way too expensive, and they look fragile. They're definitely not worth $510 dollars. I would give the Gucci sunglasses a bye rating.
About the Writer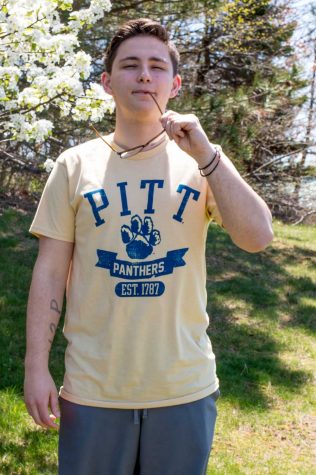 Stefan Bordeianu, Community Editor
Stefan Bordeianu is a North Allegheny senior graduating in the year 2018. As a first-generation immigrant, Stefan moved from Iasi, Romania, to Milwaukee, to Raleigh, and finally to Pittsburgh. Stefan is passionate about philanthropy and human rights, and he also enjoys traveling the world, eating great food, playing basketball and golf, snowboarding, surfing, and playing guitar, cello, and the ukulele. Along with his role as Community Editor, Stefan also is active in Orchestra and Ski Club and is the Social Chair of National Honor Society. Next year in college, Stefan plans on studying Political Science.