Good Talk: Mr. Morris
An exclusive and extensive interview with the former AP teacher gone TV and newspaper.
Hang on for a minute...we're trying to find some more stories you might like.
Favorite lunch meat?
Pastrami.
Favorite food?
Sushi.
Favorite word?
Serendipitous.  I remember an interesting story about that word from Hindu legend.  Two travelers were on their way to a town called Serendip and unforeseen events take place during the journey.  I like the etymological background story.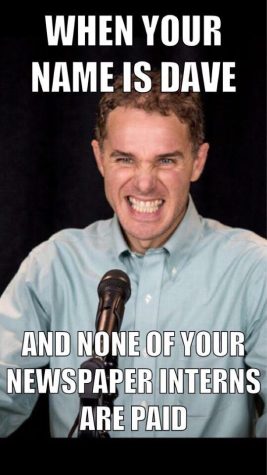 Least favorite word?
I've long been tired of the word "plethora."  It's one of the most overused words in high achieving students' essays.  Let's give "profusion" a chance .
Why do you say "trite" so much? Aren't you making "trite," trite?
I don't know, because I'm out of the essay game for now.  But it's very helpful advice to young writers to avoid using tired, overdone phraseology in their writing.  It's easy to write "trite" in the margins, and it's actually an effective way to improve student writing.
Favorite book that's not Moby-Dick?
It's not my favorite book.  Everyone thinks it is.  Don't get me wrong — I like it very much.  But the one book I go back to most is Walden.  When I was in 11th grade and liked Walden, I sensed that there might be a problem.  I can't remember anyone else liking it!  It's easy for a teenager not to like Walden — there is no plot, and the first chapter, ironically called "Economy," is one of the longest chapters in American literature.  It's a deliberately slow book, but the insight and writing style are unparalleled .  I love a lot of books, but I have to say Walden has been most important to me.
Favorite movie?
Depends on my mood.  Being There comes to mind. It's a rare instance of the movie being better than better than the book.  Other favorites are Zelig, Cinema Paradiso, and Young Frankenstein.   Young Frankenstein may be the closest thing I've seen to a perfect film.
Favorite band?
Impossible question, Nick.  Zeppelin, The Stones (particularly the era of Sticky Fingers and Exile) and The Clash.  But I really like jazz, too.  Mingus is a particular favorite.  And I have to add that I love all of Bob Marley"s music.  It never gets old.
Favorite guitarist?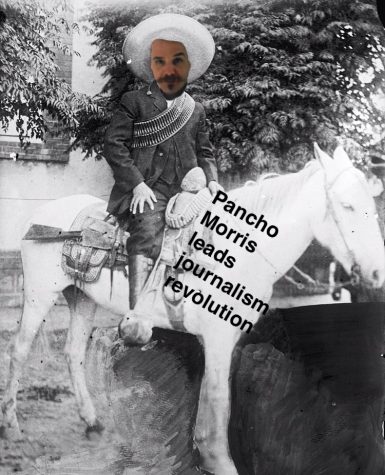 Rhythm guitarist, Keith Richards.  Hotshot guitarist, Eddie Van Halen.  All-around guitarist, Jimmy Page.  Others I'm into are Ry Cooder and the Jamaican guitarist Ernest Ranglin.
If you could have dinner with any three musicians, who would they be?
Charles Mingus, Joe Strummer, and Beethoven, seriously, but before he went deaf.
If you could have dinner with any three literary greats, who would they be?
Mark Twain, Jonathan Swift, and George Orwell.
What are three albums you couldn't live without?
London Calling, Exile on Main Street, and an instrumental album when I get tired of lyrics–Below the Bassline line by Ernest Ranglin.  Bob Dylan's Nashville Skyline is my alternate.
What are three books you couldn't live without?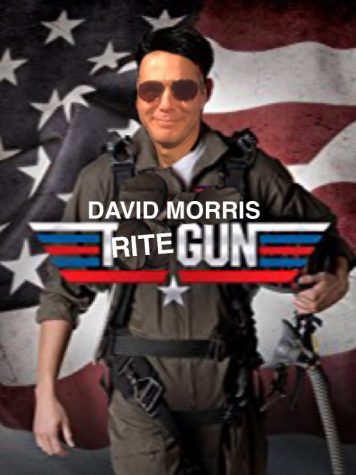 Walden, A Shropshire Lad , and The Brothers Karamazov.  I think the Dostoyevsky book makes such a profound point that it's tragic that it's so difficult to teach in high school.  My alternate is Code of the Woosters — comedy doesn't get any better than that one.
What instrument do you wish you played and/or owned?
The Japanese shamisen.
How did you meet Colleen Morris?
We met in a grad school class at Duquesne.  I asked her out; she declined.  But then she reconsidered and changed her mind.
What was your first date with her?
We went to a German restaurant on the North Side and then went out to see a play at the old Public Theater.  All I remember is that it was a comedy with a zany Freud character.  It was a great night,
How did you know you found love?
My wife would laugh at this because my memory is bad.  I don't know exactly what to tell you.  But I doubt that anyone who is honest with themselves can ever pinpoint a moment when they are 100% sure it's true love.  It's always a gamble, but the odds are vastly different from person to person.  It just felt very right in my case with Colleen, and it kept feeling right and it still feels right.  It was a sustained feeling of comfort and connection.   Yikes, that sounded pathetically scientific!  You can find a better answer to this question in "since feeling is first," by ee cummings.
Did you two write each other love poems since you're both literature geeks?
I take the Fifth.
What is it like teaching in the same building as your wife?
Honestly, we don't see much of each other.  We drive separately, which some of our colleagues find funny, but we get to work and want to work.  But it does make for certain conveniences.  We know each other's schedules very well and can manage family responsibilities more easily.
What did you like about teaching AP and what didn't you like?
I loved being a humanities teacher, especially because it's the era of intense careerism in education, so there's a really good challenge for teachers outside of the career-prep courses.  The humanities teacher can be on a mission to challenge young minds.  I loved that I was able to select my own books to teach, and it was exciting to be around young, talented, and driven kids.  The obvious thing I don't miss is the workload.  I graded over 1400 essays last year and wrote over 50 letters of recommendation.  I'm flattered to have been asked to write those letters, and I'm pleased to have played a small role in students' college acceptances. Regarding the essays, I've always believed that there's an obvious truth as a writing teacher: students learn to write by writing.  Kids have to write, and AP delivers that.  It was a good run, but I don't miss the sheer amount of work outside of the workday.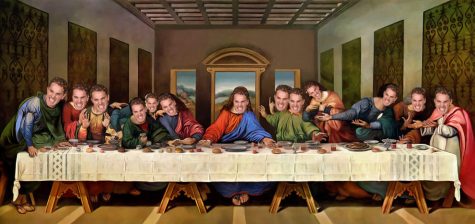 What are your thoughts on memes?
I didn't know much before this year.  But you seem to be quite interested in them, and now, I daresay, they are a lot of fun.
Other interesting hobbies of David Morris?
I love to fly fish mountain trout streams, play musical instruments, camp, and hike.  I like to write, when I have the time, and I used to like cooking a lot.  But having kids who are picky eaters ruined that last hobby.
What made you want to teach English?
I didn't realize I wanted to be a teacher until after college.  I always liked literature .  After college, I was living the free-spirited life in western Montana, working in a bookstore and record shop.  I learned of an opportunity to teach English in Japan and, on a whim, I went after it.  The school paid my airfare and rent, the exchange rate was good, pay was good, and I taught all different ages. I just loved teaching those classes for a year.  I felt naturally motivated to work hard and do a good job.  Since I had been so aimless, I thought it was a good career path.  So after Japan, I moved back to Montana and then Pittsburgh and I got an assistantship at Duquesne.  I got my Masters and teacher certification and was hired at Upper St. Clair High School.  After two years there, I moved up here.
What were you like as a teenager? I heard you dyed your hair.
No, that was in college and the Montana years.  In high school, I really loved the guitar and soccer.  I'm not proud to say it, but I did not work to my full potential as a high school student.
I have heard that you skateboard.
I did in middle school.  My wife always reminds of it, because I'm the worst skiier in the family, and she thinks I should take up snowboarding.  I was nothing special on the skateboard.
Word on the street is you went to Oxford for a bit?
Like Jay Gatsby, I am an "Oggsford man."  I went to undergrad in Ohio and got a scholarship to study overseas at any institution of my choice for a term.  So I applied to a program that enrolled Americans at Oxford.  My world view was limited when I was younger.  Before I left for Oxford, I had never been west of Indiana, north of Niagara Falls,  east of the Jersey Shore, or south of Florida.  So I hopped on a plane, flew into Newark to meet the other Oxford students, and we all flew into London and spent a term at Oxford.  It was probably the most important event of my life before getting married.  It introduced me to a wider world.  It's an amazing place.  I often tell my wife that if we can just find a way to be independently wealthy, we could then move to Oxford and just audit classes for the rest of our lives.  It's still the Old World there, the history is rich, the professors are fascinating, and the town itself has such cool pubs, bookstores, and culture.  It's a fairy tale place.  I met some unbelievable people during that term.  One of my old roommates is now the junior senator from Nebraska.
What is your middle name?
William, my grandfather's name.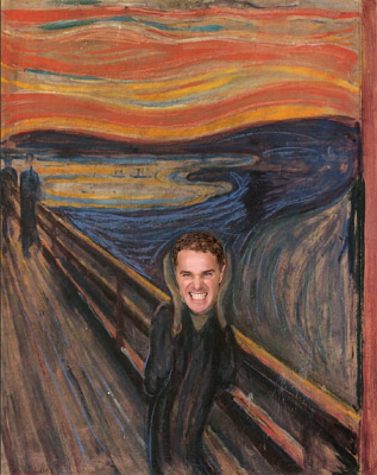 Are you religious?
Not in the formal sense, though my grandfather was a Methodist minister and I spent a lot of time in churches as a kid.  I just have little patience for dogma.  I don't recall where I heard it, but the line "God is one, though the sages speak of him by many names" has always had the ring of truth to me.  I believe that human understanding is inevitably limited and it's all too easy to fool ourselves into the comforting notion that we know more than we actually do.  It seems to me that God must be both personal and impersonal.  There's a line in the Bible, "the peace that passes all understanding" — there's a lot in that line.
Favorite color?
Blue–my wife says I look good in blue.
What do you do in the summers?
The past ten years or so I have done lots of tutoring.  Last summer, I also renovated the NATV Studio.  This summer, I'm going to Yellowstone to fly fish trout streams for a week and I'm going to take some of the usual family vacations.
Favorite pizza?
Supreme, but if I'm limited to only one topping, mushrooms, please.
Favorite pizzeria?
There are many in Pittsburgh, mainly in the South Hills and Squirrel Hill, though there are exceptions.  I like Campiti's in Dormont, Beto's and Fiori's.  A good place close to home is Mama Lucia's, and I rather enjoy Sir Pizza.
How has NASH changed since you started teaching here?
The student body is more diverse.  Also, and this is true of every school, not just NA, the state and its bureaucratic way of evaluating teacher performance has only grown more and more swollen.
What does your wife say when you grow a mustache?
She's not as antagonistic about it as my daughter is.  She gave me permission to go full mustache full-time once I go gray.
Favorite school field trip you took your students on?
Easy question.  Sundance Film Festival in 03-04,  When I did NATV the first time, Mr. Mooney and I took 30 students there.  Amazing trip.
Thoughts on this year's newspaper trip?
It's up there for great trips.  Lots of laughs.  We did the usual tours, but we also met up with NA alums who are now journalists.  Thanks to you and your father, we met Pitt grad and former Deputy Press Secretary to Bush, Tony Fratto. Those were experiences that were unique to our trip.  The memes were great and the group of kids was a blast.  We also learned a vital lesson — stay out of Virginia!
Speaking of memes, what do you think of Dave Morris memes?
I've warmed up to them.  I find them inspired at times and enjoy the student creativity.
Why did you stop Ukulele Club and why won't you start it up again?
When I started the club, it was 2005.  We searched the internet and couldn't find any other ukulele clubs outside of Hawaii.  We thought we had something new and cool.  I ran the club most of those years — Mr. Matthews took over for a stretch.  Eventually, I just started to feel that maybe the culture was reaching peak ukulele.  It just no longer felt like a unique club idea to me, but the uke is still a great instrument and it's cool to see how it's caught on even in elementary schools.  Dennis Morton at McKnight, for example, is doing great work.
What's something crazy you did in high school or college that you'd share?
Crazy is a relative term, no?  I hitchhiked across Japan, and a friend and I floated the whole length of the Allegheny River in a canoe in 13 days, camping on the islands at night.  It was like Huck Finn.  Also, and this came up the other day in the Newsroom for some reason.  I got arrested for illegal off-season backcountry camping with some friends in Coopers Rock State Park Forest in West Virginia.  The police drove us into Morgantown and made us call our parents.
What was College Dave like?
In high school, I was very social and into soccer.  I was a late bloomer with academics.  It was in college that I was more of a lone wolf .  I really got into literature in college.  Think Davis Creach.  That's who I was in college — minus the biceps.
Do you have any regrets from your life so far?`
Of course.  I've always found the chest-thumping, macho, no-regrets persona to be silly.  If you take risks in life and go on adventures and aim to do something unique with your life, you have to deal with regrets.  I get the notion that all is for the best, but c'mon.  In particular, I regret not being a strong student in high school.  I had the ability, but not the desire.
Where are all have you lived?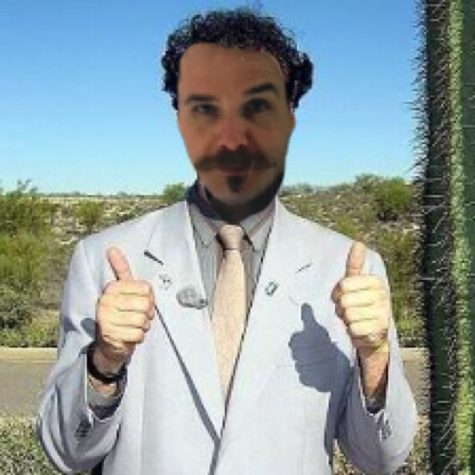 I grew up in Pittsburgh, went to college in Ohio, spent a term at Oxford, and then moved to eastern PA after college, where I worked in the publishing industry.  I hated it and couldn't make it last longer than 10 months.  I quit my job and bought a one-way Amtrak ticket from PA to East Glacier, Montana.  I stayed in youth hostels for a few days and then made my way to Missoula, found a job, and rented a place.  After that, I lived in Japan, then back in Montana, and then back to Pittsburgh.
Last great concert you've seen?
A couple of years ago, I saw the jazz organist Dr. Lonnie Smith on the North Side.  It was an absolutely hypnotic show.
Do you believe in aliens?
Well, yes–in the sense that the universe is so unfathomably vast that the likelihood of other life forms somewhere in the universe is hard to deny.
Favorite celebrity?
I pay little attention, but if I had to pick one I'd say Daniel Day Lewis.
What has been the greatest struggle of your life?
It's probably right now, raising two kids and constantly trying to find the right way to balance being both supportive and appropriately disciplinary.
Best speech ever?
Famous ones by Lincoln, Churchill and M.L.K. come to mind.  I could easily pick any one of them.  But a unique one I like that had an important message and was utterly daring was by the Russian writer Solzhenitsyn given at a Harvard commencement ceremony.  Everyone expected him to criticize the Soviets, which he did, but he also scolded the West and its materialism.
Favorite animal?
My dog Lupin, named by my daughter after the Harry Potter character.
What was the proudest moment of your life?
Tie between marriage and kids.
Coolest person you ever met?
Hands down, Robert Plant.  In high school, I was involved in the World Affairs Council of Pittsburgh.  One day we went to a downtown hotel for a conference.  Robert Plant was in town for a show and happened to be staying in the  same hotel.  My friends and I were hanging out in the lower lobby when all of a sudden a commotion rose up.  Robert Plant emerged from the elevator on the mezzanine, wearing a fur coat with two supermodels around his arms.  He descended the stairs, and I walked up to him and said quite dorkily, "Hey, you're Robert Plant!" He gave me a passing glance, shrugged, and kept on walking.
What is it about Moby-Dick that you like?
I'm not sure I'd like it so much if I hadn't taught it for all those years. One of the cool things about being an English teacher is that you grow so close to the books you teach.  There's just so much in Moby-Dick that years of re-reading and re-teaching the book can prove to you that there's probably no book that is more ambitious, inspired, and exuberant than that one.  For anyone who likes to read the classics, Moby-Dick is the book that looms way out there on the horizon.  Most people either don't care to swim out that far, or they view it with dread.  But it's seriously worth the effort if you don't force it.  It has the best opening paragraph in all of literature.  Yes, better than the opener to A Tale of Two Cities, Catcher in the Rye, even Huck Finn.  But understand that I taught AP and I had to stand before 100+ AP kids and convince them that Moby-Dick is good.  If you give the book its due, it comes alive.  I'm getting excited right now just talking about it.
Why is the whale white?
That's an essay prompt, Nick, not an interview question.  I'll make myself available for one-on-one discussion.
Can you discuss the homosexual tone in Moby Dick?
Well, it's there — there's no denying it.  But as I've been saying, there's a lot in this book.
To circle back, can you tell me about your experience in Japan?
I went to Japan on a whim.  I was living carefree in Montana at the time.  After a few years there, a friend who worked in a private school in Japan told me that a headmaster in Japan wanted American English speakers to teach.  At that time, the Japanese paid a lot to learn English — maybe they still do, I don't know.  The only prerequisite was to be American, have a college degree, and be willing to sign a 12-month contract.  I was offered free airfare and housing.  So I thought, why not?  I had no serious ties to anything at the time, so I did it.  Japan offers something that is hard to find in America — the presence of both the hyper-modern and the ancient — it's very interesting over there, and it truly feels like you're on the other side of the planet..  I loved the food — it can be strange, but most of it is delicious.   It was a good time.  Westerners do tend to stick out in their culture, but the people were always friendly with me.
Do you have any final advice for us graduating?
I would say that adolescence tends to be a time when you focus intensely on yourself.  It's a stage when identity takes precedence.  Take the admissions process, for instance.  It has become a way of branding yourselves, and as the pressure grows heavier with each new year, we're coming up against a very serious problem with student anxiety.  So I'd stress that the self-absorption of adolescence is just a phase.  Some adults never outgrow it, but most do.  There are phases of human development that go beyond navel-gazing, and the ultimate stage leads to a life of purpose and generosity.  I forget who said it, but the line is something like "The purpose of life is a life of purpose."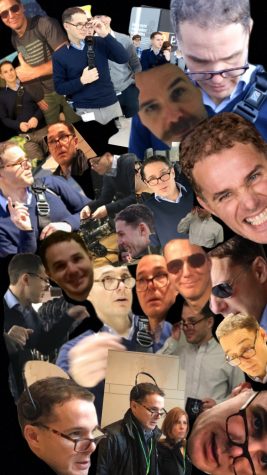 About the Writer
Nick Giorgetti, Political Editor
Nick Giorgetti is an expert memer, musician, second-generation Italian, food-loving and traveling senior, trapped in a perpetual search for the perfect...