The Advice Is Wrong / 1st Ed.
Hang on for a minute...we're trying to find some more stories you might like.
Dear Uproar, there's a group of kids in lunch who won't stop making fun of me. What should I do? ~Fed Up
That's rough. Believe me, though, I've been through the same predicament. However, it ended quickly when I realized that intimidation is the easy way out. Here's a step-by-step rundown of how to go about this:
Get a bucket.

Get lemons.

Put the lemons in the bucket. Make sure the bucket is filled up to the top.

Go to the table where those kids are sitting and slam the bucket down in the middle of the table.

Sit down.

Take a lemon and take a bite out of it. Just go for it. Don't bother peeling it. Eat the rest of the lemon and repeat until bucket is completely empty.
Those kids are definitely scared of you now. Enjoy your newfound freedom!
About the Writer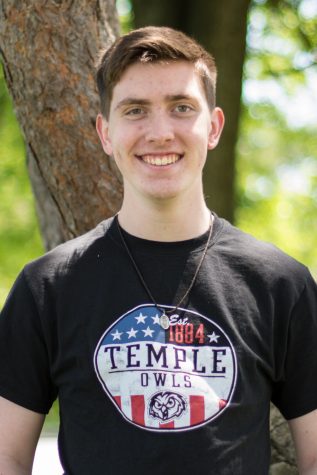 Connor Foran, Reporter
Connor Foran is a senior at NASH, an avid wearer of denim jackets, and a proud Bepis enthusiast. He plans to study international studies in college, travel...