Team Up and Read!
NA's English Festival Team aims to have the last word
Hang on for a minute...we're trying to find some more stories you might like.
Calling all avid readers! If you're looking for a club to join, the Duquesne English Festival, hosted each spring by the Western Pennsylvania Council of Teachers of English (WPCTE), may be your answer.
"The festival gives you the opportunity to work on analyzing different books and practice public speaking," Mary Rose Dosch said.
The requirements involve finding a group of up to five total people and reading six assigned books. For tenth through twelfth grades (there is a separate division for seventh through ninth grades), the assigned books are The Contender by Robert Lipsyte, Fences by August Wilson, A Hole in My Life by Jack Gantos, Whale Talk by Chris Crutcher, Sarah's Key by Tatiana de Rosnay, and Sophomores and Other Oxymorons by David Lubar. Students can either buy these books or borrow them from a library (both the NA system and Northland have these books).
"I've been to the Duquesne English Festival two times," Katie Golden said. "Going to the event and competing with your friends is definitely worth it."
On the day of the festival, teams will participate in three competitions — trivia, insights, and talk show — as well as attend an author presentation. This year's featured author Jack Gantos, Newberry Medal winner. Prior to the festival, groups can choose to enter trivia and video categories for additional points. Individual writing and art contests are available as well.  For each competition a group wins, they receive a book and 30 points. Teams with the most points at the end of the day can win cash prizes.
"I have had the opportunity to watch so many kids succeed at this event," lead organizer Rachael Harris said. "I am so proud of all that our team has accomplished in the past few years."
The cost to join the activity is $75 per team, in addition to bus fees. For groups of five people, the cost is $15 per person. Lunch is included.
"I've been to the English Festival every year since I was in seventh grade," Harris added. "I would definitely say that I have distinct memories from each time that I've set foot on Duquesne's campus, from mock-slapping a fellow teammate during a talk show presentation to running from building to building in the pouring down rain. "
Interested students can begin the process by stopping by the NAI library after school today for an informational meeting led by adviser Mrs. Ziemski, NAI librarian.  Students who cannot attend the NAI meeting can learn more by clicking here and seeing Rachael Harris or Mrs. Ziemski soon.
The 2018-19 Duquesne English Festival will be held on May 9 at Duquesne University.
About the Writer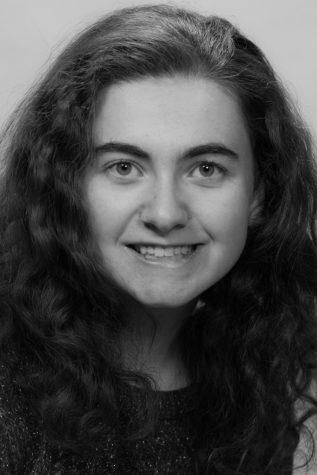 Samantha Solenday, Assignments Editor
Samantha Solenday is a senior at NASH this year. Among other things, she is a member of the NASH choirs and speech and debate team. Next year, Samantha is going to Pitt to earn a degree in Public and Professional Writing. She is very excited to write for the Uproar this year!