COLLEGE!!! AHHH!!
With deadlines on the horizon, seniors are feeling the pressure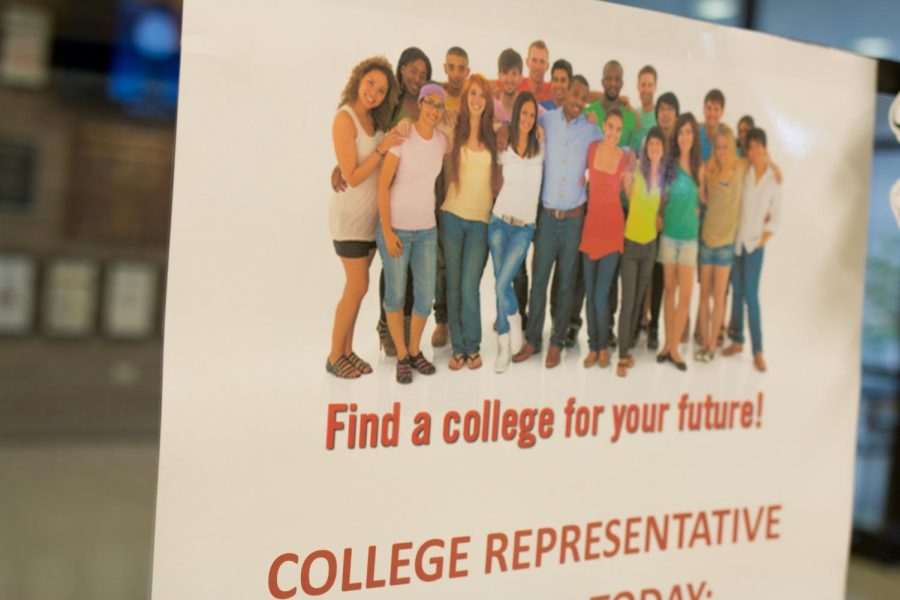 As I sit on my couch this fine Saturday night eating Monte Cello's pizza, it's as if nothing is out of the ordinary. My friends are probably hanging out without me and my parents are watching college football at my neighbors' house. Nothing is wrong. Except for one moment of realization: I applied to two colleges this morning.
At this point in the school year, about halfway through September, college could be the only thought in some seniors' minds. Deadlines, recommendation letters, transcripts, essays — they're all looming over us. But is this actually the most important topic to focus on right now? Should we focus on college right now?
Most Early Action deadlines are November 1st. For those youngin's out there, Early Action is a non-binding agreement to apply to a university and hear back before the the end of January. Most schools promise to make a decision before mid-January. It is a great option for students who are ready to apply to college early in their senior year and are eager to know their college options. 
Early Decision is another option for applying to colleges. Early Decision is a binding agreement, meaning if you are accepted into the university, you have to go there. While some students apply this way, it can be a scary commitment to make. If you know you want to attend a certain college and you have all of the financials figured out, then do it.
Both of these application options are "early" because you will hear back sooner than if you were to apply Regular Decision. Most Regular Decision deadlines are January 1st, and you'll hear back from the institution in March.
I did not intend to write this article to talk about all of the information you can simply find online, but rather talk about where most seniors seem to be in the college application process. I asked five seniors about where they are in this stressful process.
"I'm at the point where I've submitted my applications to all of the schools I definitely want to apply to," senior Olivia Pietropola responded. "At this point, I'm making sure all of my materials have been sent so I'm waiting to hear back from them. I'm pretty much in the clear, but I might apply to a few more schools in the future… we'll see."
"
Whether you have been accepted to college, submitted all of your applications, or haven't even set up your Common App account yet, there is still plenty of time to make decisions and apply."
While the bulk of Pietropola's work is behind her, Jeremiah Zemet is at a different stage in the process.
"As of now, I have yet to submit an application to a university," Zemet said. "I have all of the information necessary, but I still find myself not accepting the deadlines as a reality. Once I hit that submit button, the future becomes real, you know? A life beyond high school turns into reality. The only thing standing between me and the rest of my life is applying. It's crazy."
For Caroline Nettrour, however, organization is key to the process.
"Right now I'm finishing up my applications and making the finishing touches on all of my essays," the senior said. "My college essay is completely done which is definitely a huge relief. I can't wait to have it all done so I don't have to stress about it anymore."
Though he is at the opposite end of the process, Tan Kocyildirim has the same mindset as Nettrour.
"I am just starting to apply and I have the schools that I want to apply to in mind," he answered. "I have all of my grades and test scores ready, so I just have to complete the applications and hope for the best."
The last interviewee, Nicole Atkinson, has had a difficult time with applying and figuring out how to submit all of the materials that are necessary.
"I have realized it's not an easy thing to do," Atkinson said. "Naviance and the Common App are not making this process any easier. Personally, I feel that applying to each college individually is saving me more time and stress than having to do with those websites. They just complicate the process."
Whether you have been accepted to college, submitted all of your applications, or haven't even set up your Common App account yet, there is still plenty of time to make decisions and apply. College is very important, but perhaps if we take a step back and take a deep breath, everything will work out.
About the Contributor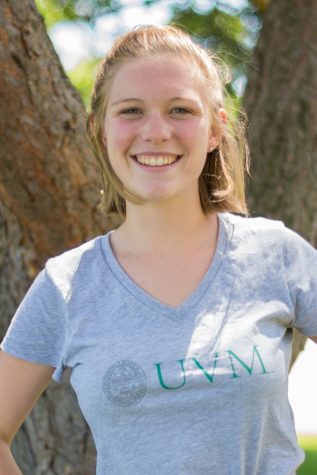 Valerie Davis, Co-Editor-in-Chief
A senior, Valerie is thrilled to be on The Uproar staff this year. She enjoys singing, dancing, playing lacrosse, talking, listening, and eating Asian...