Growing Up Too Fast
Is the younger generation giving up their youth just to fit in?
Hang on for a minute...we're trying to find some more stories you might like.
Just take a quick moment to think back to when you were twelve, thirteen, or fourteen years old. What were you doing? What were you wearing? Being a 2001 baby made me thirteen in 2014, and honestly I know I was still wearing my Reebok sweatpants and sweatshirt, dedicating all my time to playing outside and competing in sports to pass the time. I was watching Disney channel, reading, and probably still buying coloring books. I did not have modern luxuries like Instagram, Snapchat, or even the technology of the latest Iphone like the young teens of 2018 have today.
When I was younger, I was not worried about violating the dress code, what the latest trends were, who was talking about who, what parties were going on that night — the list could go on and on. The big difference I see today is obsession with social media that has become increasingly common amongst middle and elementary schoolers. When I was little, Instagram was not as big and Snapchat was not even something common. Teens now have access to seemingly everything instantly. It is all simply just one click away, and in some ways this access to everything is helpful and informative. 
But I am stuck on the question, is this freedom of having the world at our fingertips hurting our youth?
Social media platforms show all the nitty gritty details of life. Young teens can see those they idolize do great things and at the same time make unforgettable mistakes. Being exposed to sex, drugs, and alcohol at such a young age and growing up with all these references to touchy subjects, today's youth have become desensitized to it all. They are raised around strong language, the sexualization of women, and the so-called "hype" of drugs and alcohol, and it causes teens to believe that all of this is normal and the right thing to do.
As I get older, with a younger siblings by my side, I have begun to notice just how serious this issue has become. Hearing about what party is going on which night, how teens wake up the next morning not remembering what they did last night because they drank too much, and learning how young teens share solicited photos as freshmen has made the notion even harder for me to accept. They have access to substances that exceed cannabis and can do serious harm to young, growing children. They are being exposed to all different types of pills and are given the opportunity to get that ultimate high at some point or another. It is scary to think that this is what our youth is getting into and what they are finding fun.
The worst part is that not only have I seen this happening — I have lived through it. Being a teen today piles a ton of pressure on one's shoulders. You feel like the whole world is judging you, you feel the need to please everyone, and you just want to be accepted by your peers. My sister is a freshman, and I worry that she and her friends may find the growing world of temptation too irresistible.
It is all about feeling accepted, and once you latch on to these deadly habits it becomes impossible to stop. The worst part of it all is the fact that our young generations have become numb to the meaning of punishment. They get away with getting and doing seemingly whatever they want and tend to shrug their shoulders and say, "It will never happen to me." My fear for our youth is that one day they will not get so lucky and something terrible will happen. The chance of death is much higher than they think.
For our young teens, listen here: be yourself, do not let anyone make you do anything you do not want to do, and just because someone else does something, it does not mean it is the right thing for you. In the end, drugs, alcohol, and sex seem to be all fun and games until horrible consequences set in. It is a hidden, ticking time bomb, and when it finally explodes you might become the next one who faces the aftershocks.
******
For additional resources related to social media and the impact on the brain:
https://www.pastemagazine.com/articles/2017/02/on-the-mind-your-brain-on-social-media.html
https://www.psychologytoday.com/us/blog/obesely-speaking/201710/social-media-is-harmful-your-brain-and-relationships
About the Writer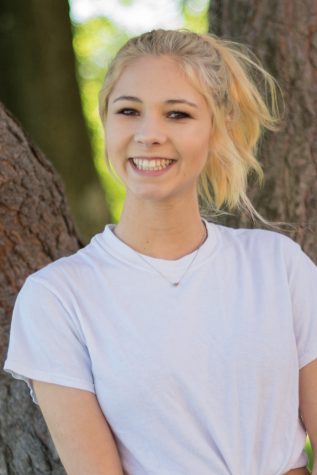 Ashley Borg, Reporter
Ashley Borg is a Senior at North Allegheny Senior High. Ashley enjoys different writing courses, different sciences, and history courses. Ashley plans...