Mary Poppins Returns Movie Review
Is it as magical as the original?
Hang on for a minute...we're trying to find some more stories you might like.
With 4 Golden Globe nominations and a 78% rating on Rotten Tomatoes, the 2018 movie Mary Poppins Returns has a great critic and fan approval. Many people enjoyed the whimsical sequel of the 1964 fan favorite, Mary Poppins. While keeping the same fun-filled fantasy as the original, the new movie mixed in some serious tones as the basis of the plot of the movie.
It starts off with Michael Banks, one of the children in the original, as an adult with children of his own. Of course, as the title states, when Banks gets into some financial trouble, Mary Poppins returns to help with his children and bring some joy into their lives.
I enjoyed the movie overall– it brought back childhood memories of magic and of the first movie. The leads, Emily Blunt and Lin-Manuel Miranda did a great job acting and both had impressive vocals for the songs. While the acting was exceptional, the writing and the soundtrack were bland, with a colorless plot. Some scenes were very enjoyable that perfectly encapsulated the whimsical mood, but other scenes almost felt like fillers just to stretch the plot out and I found myself uninterested.
I felt that the plot focused too much on Michael Banks and overcoming his financial troubles, while Mary Poppins had almost a supporting role. For a children's movie, it should have centered more on the unique aspects, like the magical setting and the mix of animation and live action filming, all of which would have incorporated Mary Poppins more.
One of the most memorable aspects of the original Mary Poppins is its soundtrack, with catchy tunes that people still sing along to today. For this reason, myself, as well as other fans, were expecting nearly the same from the new movie. However, there was not one tune that I found catchy or remotely special. The directors did a great job of incorporating the songs into the musical with colorful dancing, and again, strong vocals, but the songs on their own were not as outstanding as many had hoped for.
Overall I would recommend seeing the film. It is a quality movie that can bring back the magic of your childhood, but do not go in with exceptionally high expectations, because unlike the original, I would not describe Mary Poppins Returns as supercalifragilisticexpialidocious.
About the Writer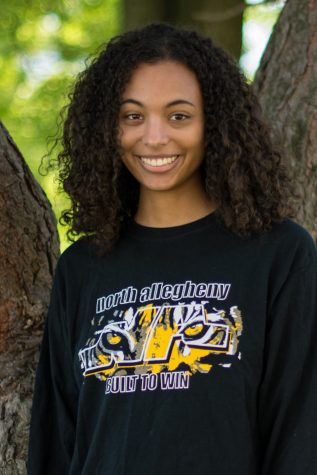 Kendel Barber, Reporter
Kendel Barber is a junior at North Allegheny. She is also a part of National Honors Society, Key Club, DECA, and Unicef. Outside of school, she enjoys...