Ear Candy: Week of 9/22
Every week, we'll take a glimpse at the albums released this week in the past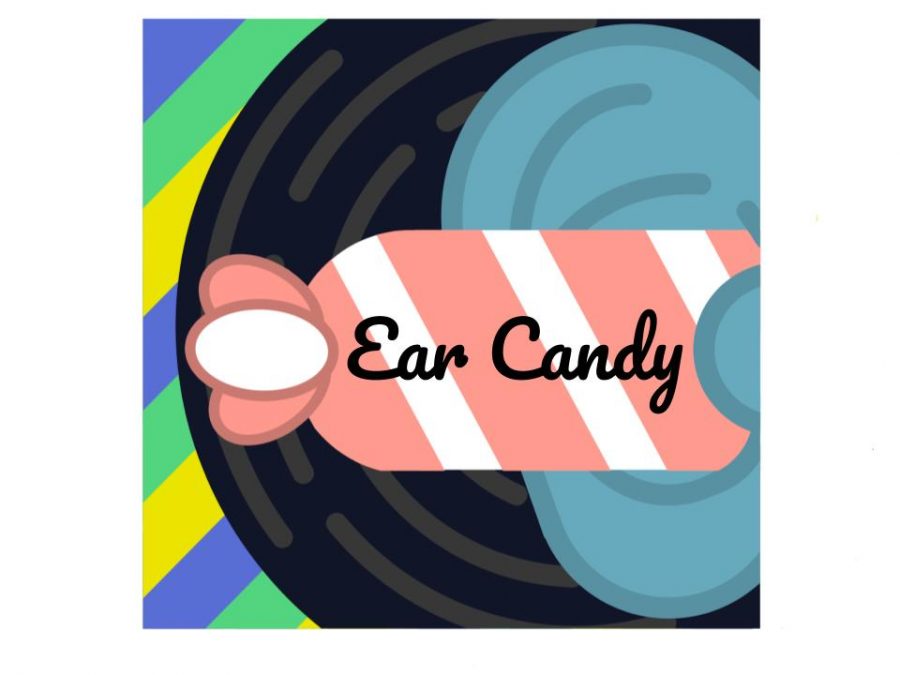 September 24:
Out of Our Heads- The Rolling Stones (1965)
The Rolling Stones solidified their place in rock history with the release of Out of Our Heads in the mid-60's. Most of the album were covers of classic rhythm and blues songs by singers Marvin Gaye, Chuck Berry, Solomon Burke, Larry Williams, and Sam Cooke but with a more guitar-oriented approach. However, the tracks that Mick Jagger and Keith Richards composed, after garnering inspiration from their R&B predecessors, launched the band into immediate stardom. "(I Can't Get No) Satisfaction" oozed cool and pushed buttons in the mainstream which attracted young American listeners who revelled in rebellion. This song quickly became their first major hit in the US and has since become a timeless favorite, forever associated with the band's name.
Nevermind- Nirvana (1991)
Often considered an alternative masterpiece, Nevermind pushed Nirvana into constant MTV and radio rotations, an unlikely feat for an underground grunge band. The production for this album cleaned up the signature grittiness of grunge rock but was no less loud and angsty as was expected of this genre. Songs such as "In Bloom," "Smells Like Teen Spirit,"and "Lithium," charged through the norm with perfectly reckless guitar riffs and thundering drum fills, appealing to all kinds of kids who were misunderstood, emotional, or just wanted to feel rebellious. With some noisy rock albums, lyrics are often overlooked and pushed aside in favor of the instrumentals, but Kurt Cobain's lyrics were a driving force and captured everyone's attention, even when the words seemed meaningless when they were strung loosely together; they encapsulated the nonsense, confusion, and uncertainty that so many teens in that generation and those following were experiencing, making Nevermind a timeless classic.
September 25:
Forever Now- The Psychedelic Furs (1982)
The captivating sound of The Psychedelic Furs didn't necessarily catch people's attention as it should have with their first two albums. When Forever Now was being recorded, the Furs decided to take a more pop, radio-friendly sound to give them the boost into the spotlight that they so deserved. Their first single, "Love My Way", gained popularity almost immediately due to the song's straightforward yet catchy tune: layers of toned-down guitar hooks, simplistic and consistent bassline, and a marimba taking the lead in the instrumentals put emphasis on Richard Butler's lovesick lyrics. This combination made for a radio hit and brought their more complex tracks into the mainstream. "President Gas" and "Forever Now" are filled with smart, politically-charged words, while others address love and longing. The range of The Psychedelic Furs' discography proves that while they want to gain fame with the masses, they never strayed too far from their original post-punk grooves, always bringing new sounds to the surface.
September 26:
Abbey Road- The Beatles (1969)
I feel like it's unnecessary to write a review of one the most influential and iconic albums ever released. Everybody has heard it before, whether you adore the Fab Four or vehemently deny that you enjoy their music (even though you definitely do). This album has something for everyone to indulge in that will never get old. No person can help but smile upon hearing "Here Comes the Sun" and its glimmering positivity for the future. "Come Together" has an undeniably infectious foot-tapping rhythm and bass, and you have the pleasure of hearing it all the time before the announcements start in the morning! "I Want You (She's So Heavy)" is almost 8 minutes of pure bliss with an intense instrumental build-up that ends so abruptly you crave more and more of it after the guitars go silent.  "Octopus's Garden" and "Maxwell's Silver Hammer" take the listener through stories that are so well crafted that one can close their eyes and imagine the scene perfectly. There is so much else to be said about The Beatles' swan song, but I believe the music speaks already speaks volumes in itself.
September 28:
Music for the Masses- Depeche Mode (1987)
Depeche Mode has always been known for their synth-heavy, electronic sound, and with Music for the Masses, they finally stepped into the mainstream from the shadows of underground dance clubs. Songs like "Never Let Me Down Again" and "Strangelove" earned heavy radio rotation in the late 1980's and showcased to everyone Depeche Mode's unique sound. The dark pop and gloomy lyrics that Depeche Mode released was infectious to the listeners, and their popularity built from this album forward.
Strangeways, Here We Come- The Smiths (1987)
On The Smiths' final album before unfortunately dismantling, they produced material that is as vibrant and clever as their previous releases. Morrissey's emotional, and often bleak, lyricism pairs perfectly with Johnny Marr's exceptionally bright guitar riffs on every track. The juxtaposition between the gloomy lyrics about death, heartbreak, and self-loathing, and peppy melodies have attracted fans since the band began; with tracks like "Girlfriend in a Coma" and "Death at One's Elbow," The Smiths prove that, even on the verge of splitting, they still understood how to captivate and entice listeners. Though the band members went their separate ways following this release, this final album shines light on each of them and how essential their talent was to the success of the band.
About the Contributor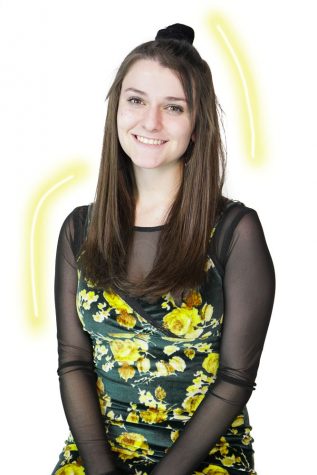 Magdalena Laughrey, Staff Writer
Magdalena Laughrey, a junior in high school this year, is an avid writer in and out of school.