Killer Comedy
Up Close at the NASH fall play, "The Musical Comedy Murders of 1940"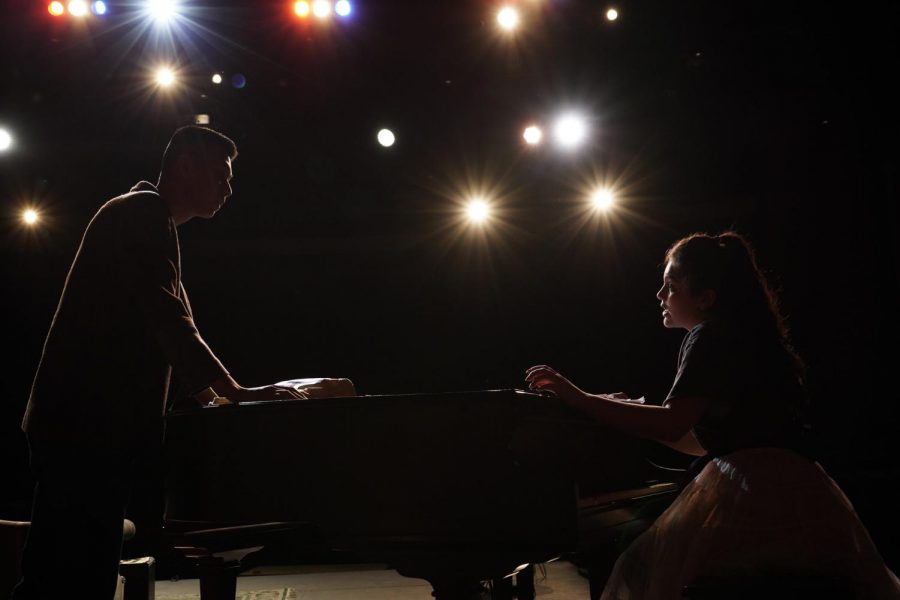 Meg Rees, Photography Editor
November 13, 2019
Occasionally, we all wish we could be someone else.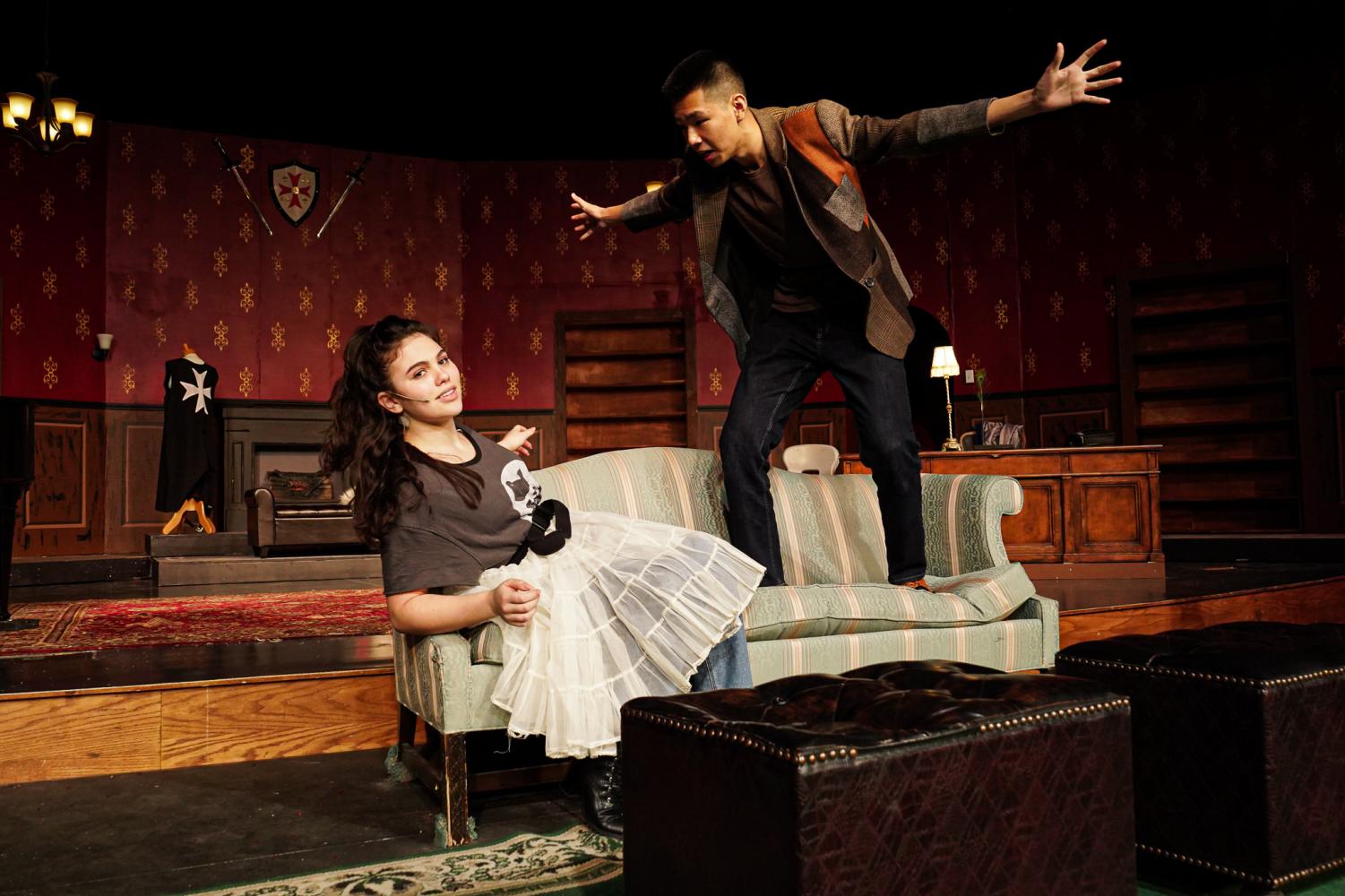 For a lucky 15 students at NASH, that wish has come true, at least temporarily, as they step into the shoes of a mansion owner, a maid, a comedian, and other roles — including a murderer. They are the cast of this year's fall play, The Musical Comedy Murders of 1940.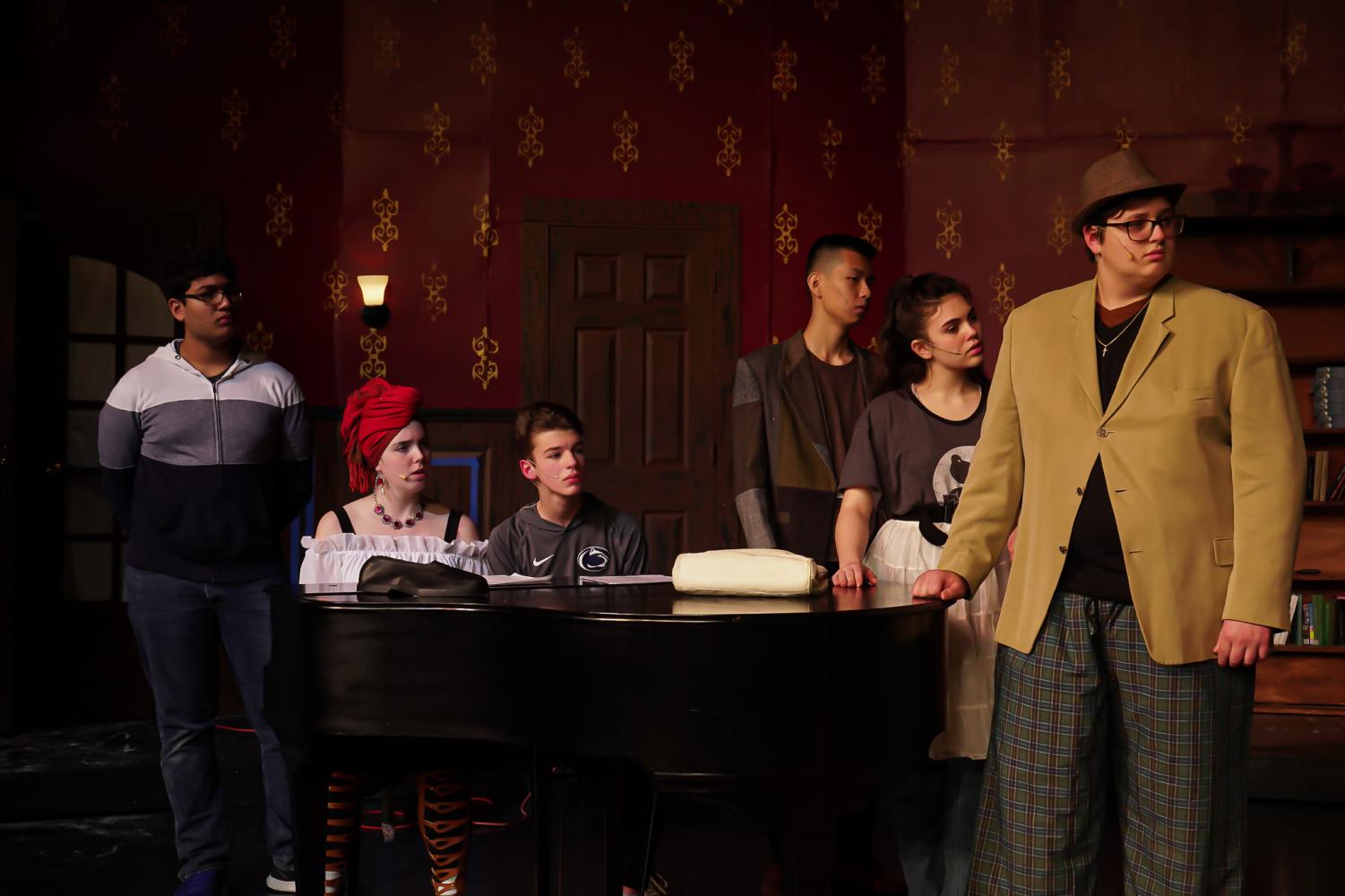 The play takes place in a mansion in Chappaqua, New York in December 1940, where its owner, Elsa Von Grossenknueten (played by Ava DiMartino and Maria Cima), invites guests to the property for an audition to the musical White House Merry-Go-Round. After a series of perplexing conversations, journeys through secret doorways, treks through a labyrinth of tunnels, and a power outage, a horrifying secret is revealed.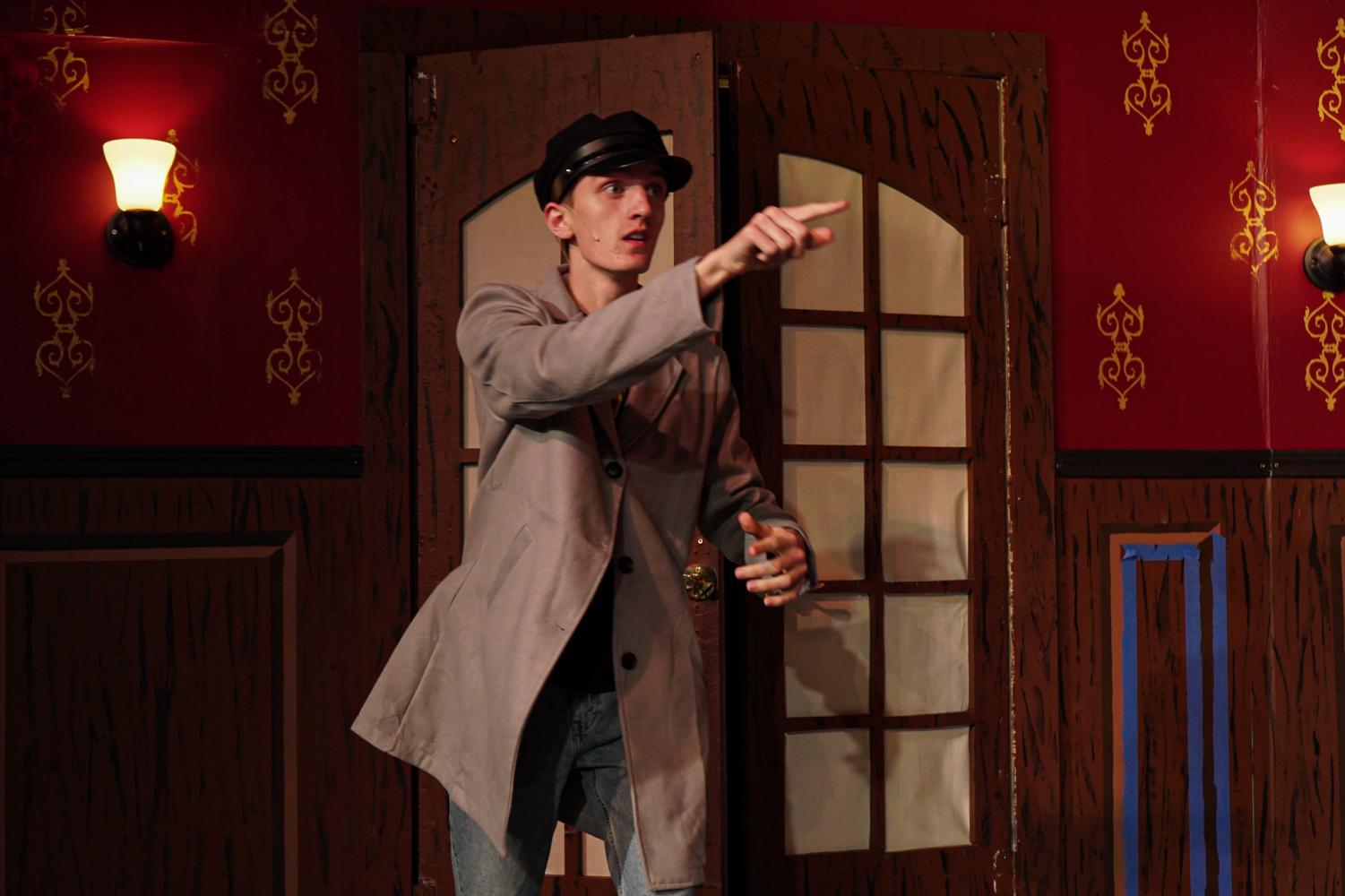 "The show offers a significant amount of roles for both men and women," play director Mr. Truesdell said. "It calls for a tremendous amount of participation both on stage and behind the booth."
Truesdell added, "I'm so proud of the kids because they have worked exceptionally hard. The show is funny, especially in the second act as all of the plot twists begin to be solved. Most people would be surprised to know that there is so much more the actors do than just memorize lines. For the actors, that is just the beginning."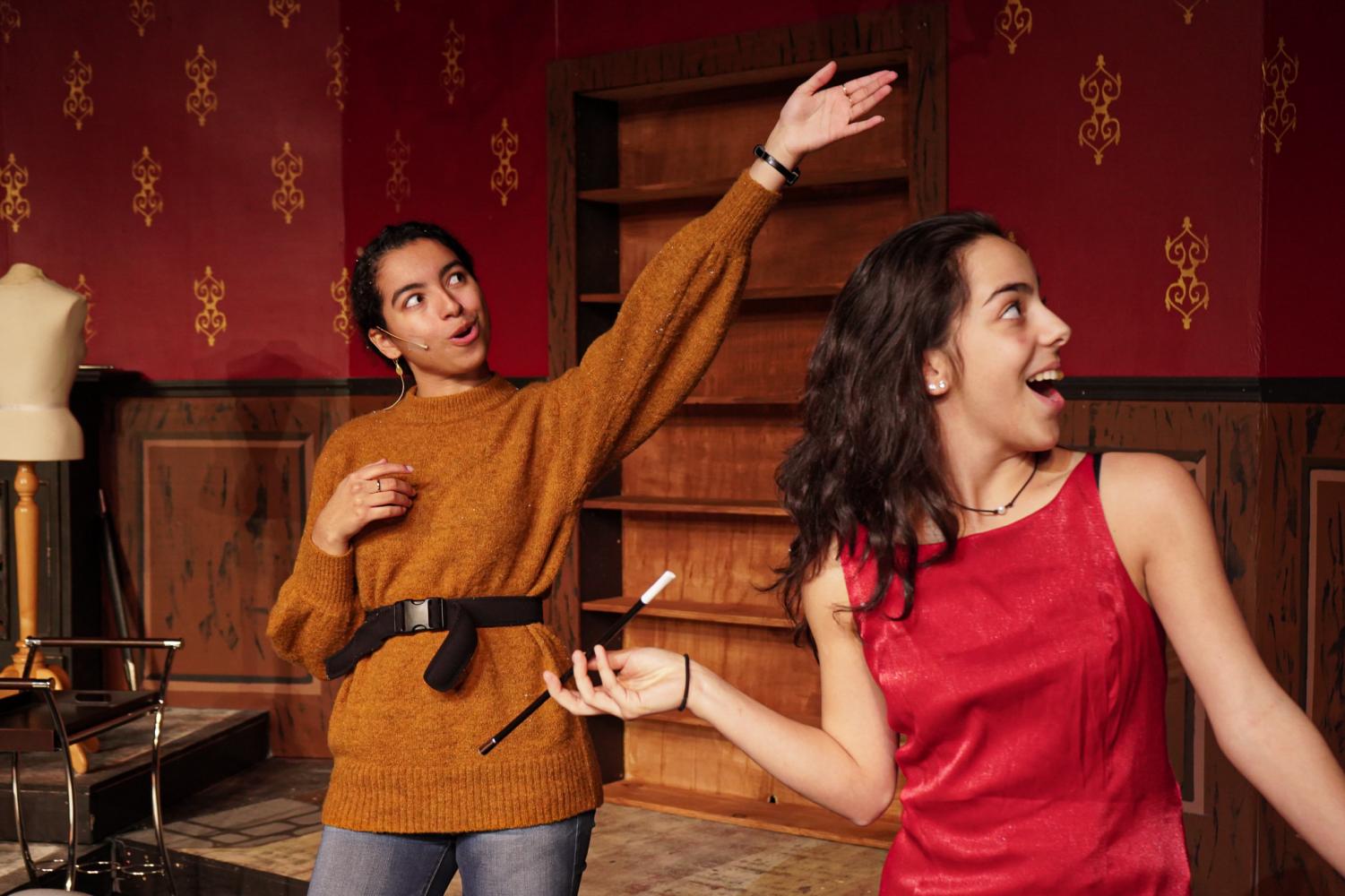 This year, 15 students were awarded parts, even though the cast calls for only 10. Because so many students showed an interest in acting in the fall play, the directors decided to double-cast five of the ten main roles in order to accommodate as many students as possible.
"At first it was hard to have two people playing the same role, but eventually we got the hang of it and now I couldn't imagine doing the show without two casts," senior actor Maria Cima said. "I love the fall play because it is such a great way to meet new people and do something that other people get to enjoy."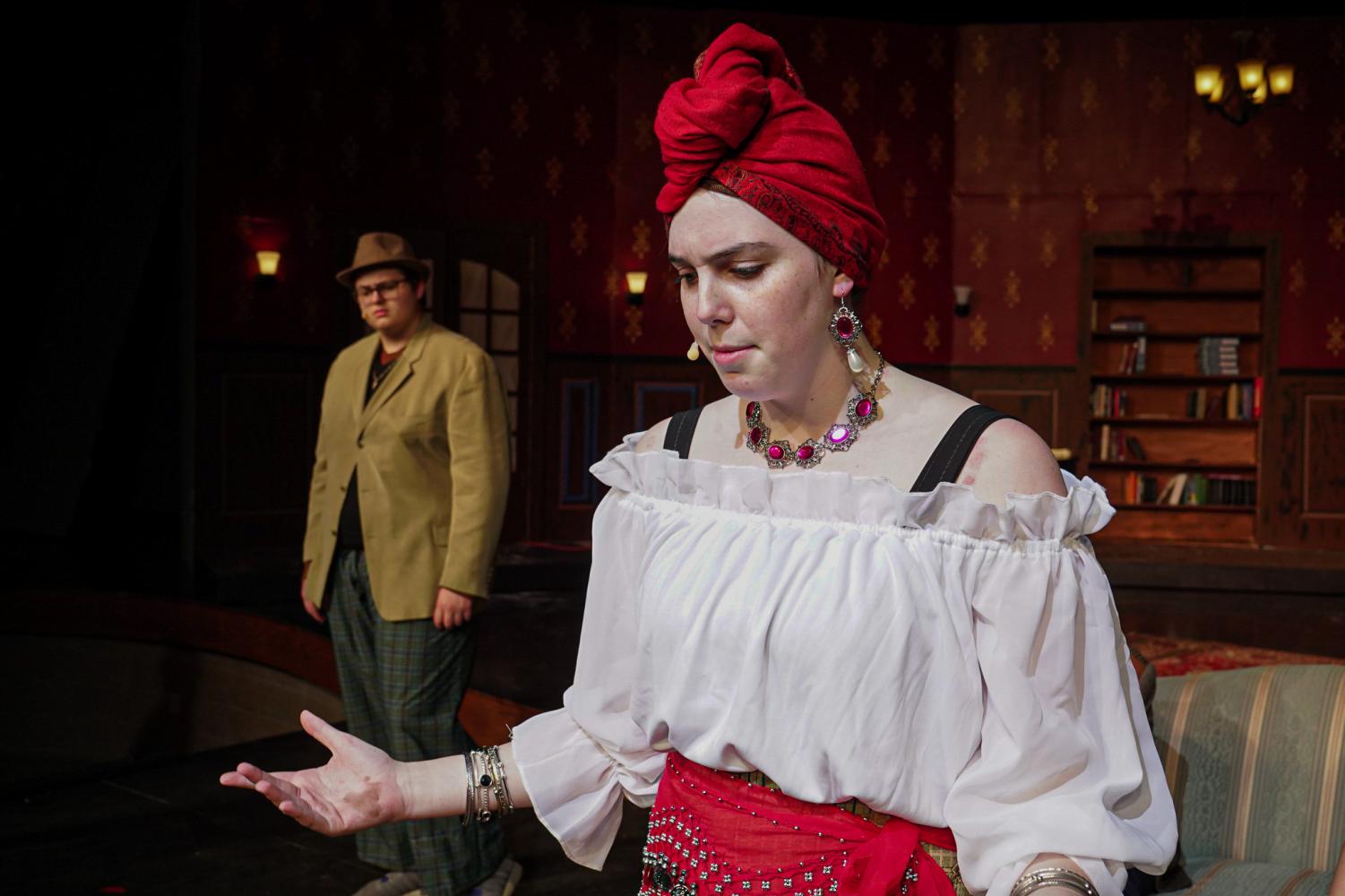 "The play and this new experience in theatre has given me a way to express myself through comedy, and has also helped me step out of my comfort zone to perfect this role," senior actor Spencer Lunt said. "My character required me to put in work outside of rehearsal with Mr. Truesdell, perfecting my accent and mastering the craziness that comes along with my part. This has been a great experience for me, and I am so glad that I got this opportunity to do this."
Behind the scenes, the 16-person stage crew has been preparing for a great performance. From perfecting the lighting high on the catwalk to tweaking the volume and balance on the soundboard to operating the cameras at several different points off stage, the crew is the backbone of the production.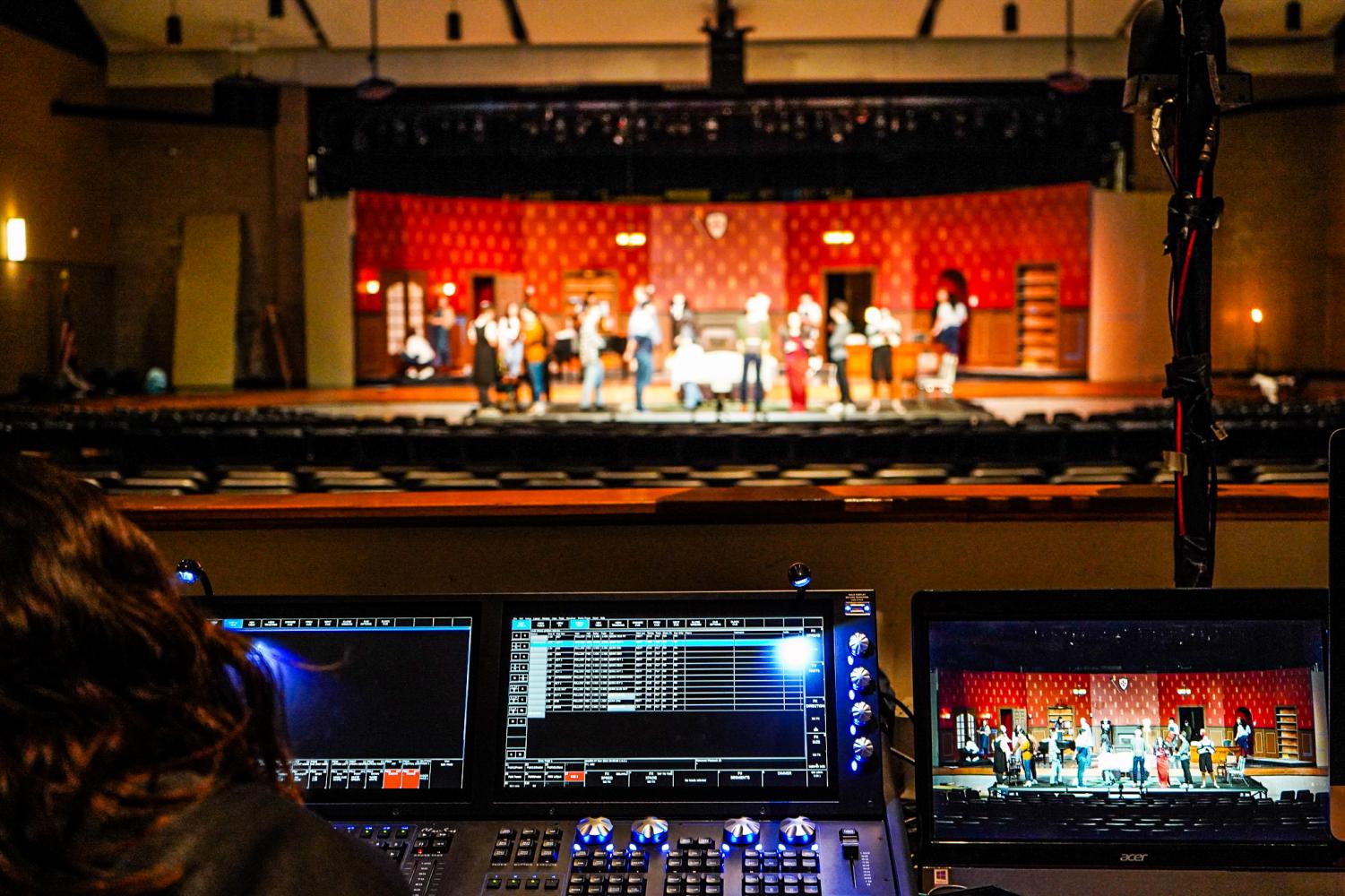 "The lights and sound have to be programmed beforehand, while video operators work on the spot," senior Sarah Foody said. "It can be a difficult job, but if you know the show, everything should go smoothly. It's such a cool thing to be a part of something so special. I love being able to work behind the scenes on shows like this."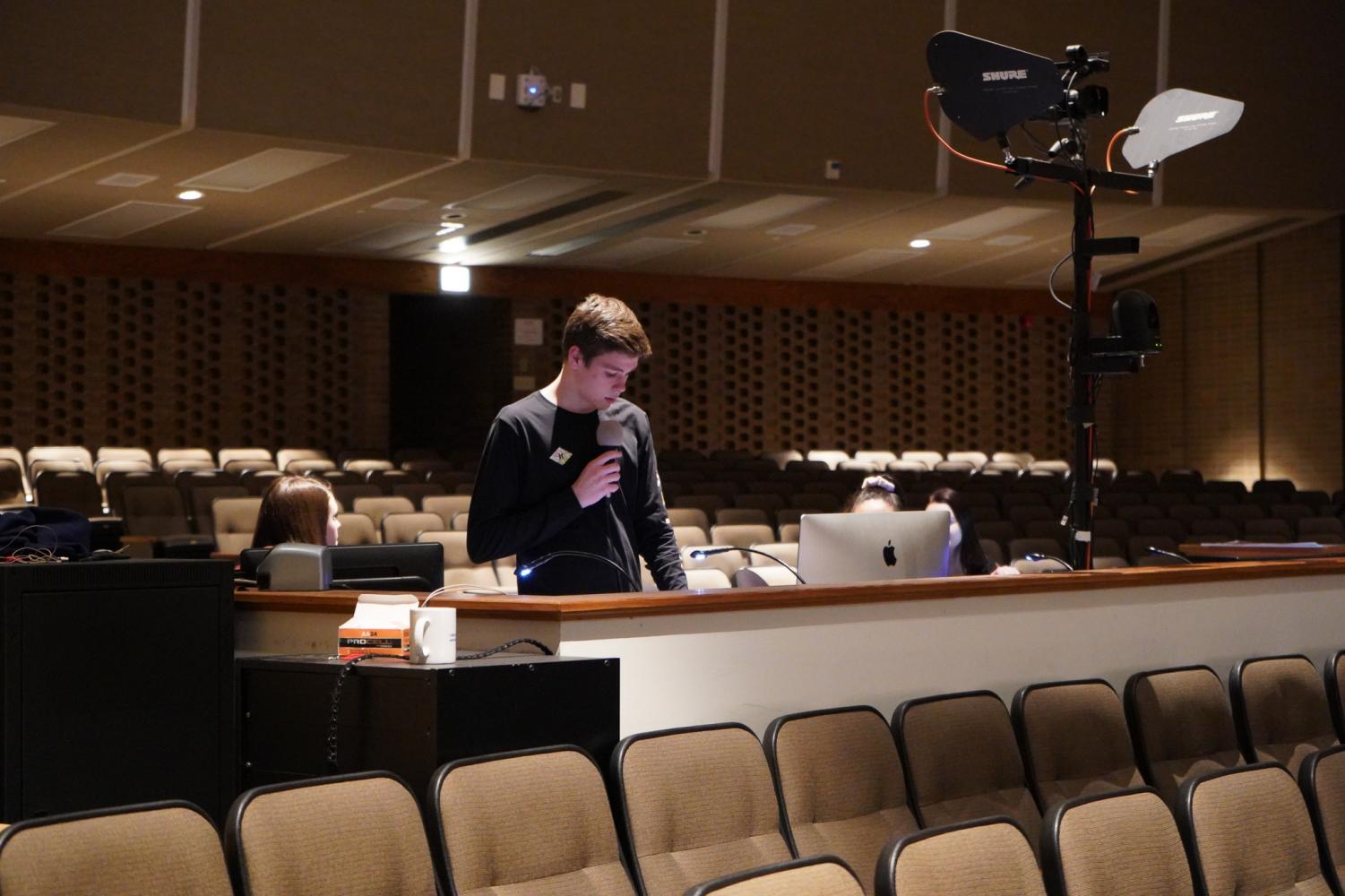 Everything that the audience sees on the set was made by the National Art Honors Society and Mr. Zebley's Stage Technology and Production class. Typically, a month's work goes into making the sets. The tech class cuts, drills, and constructs the sets, while the art students paint the scenery.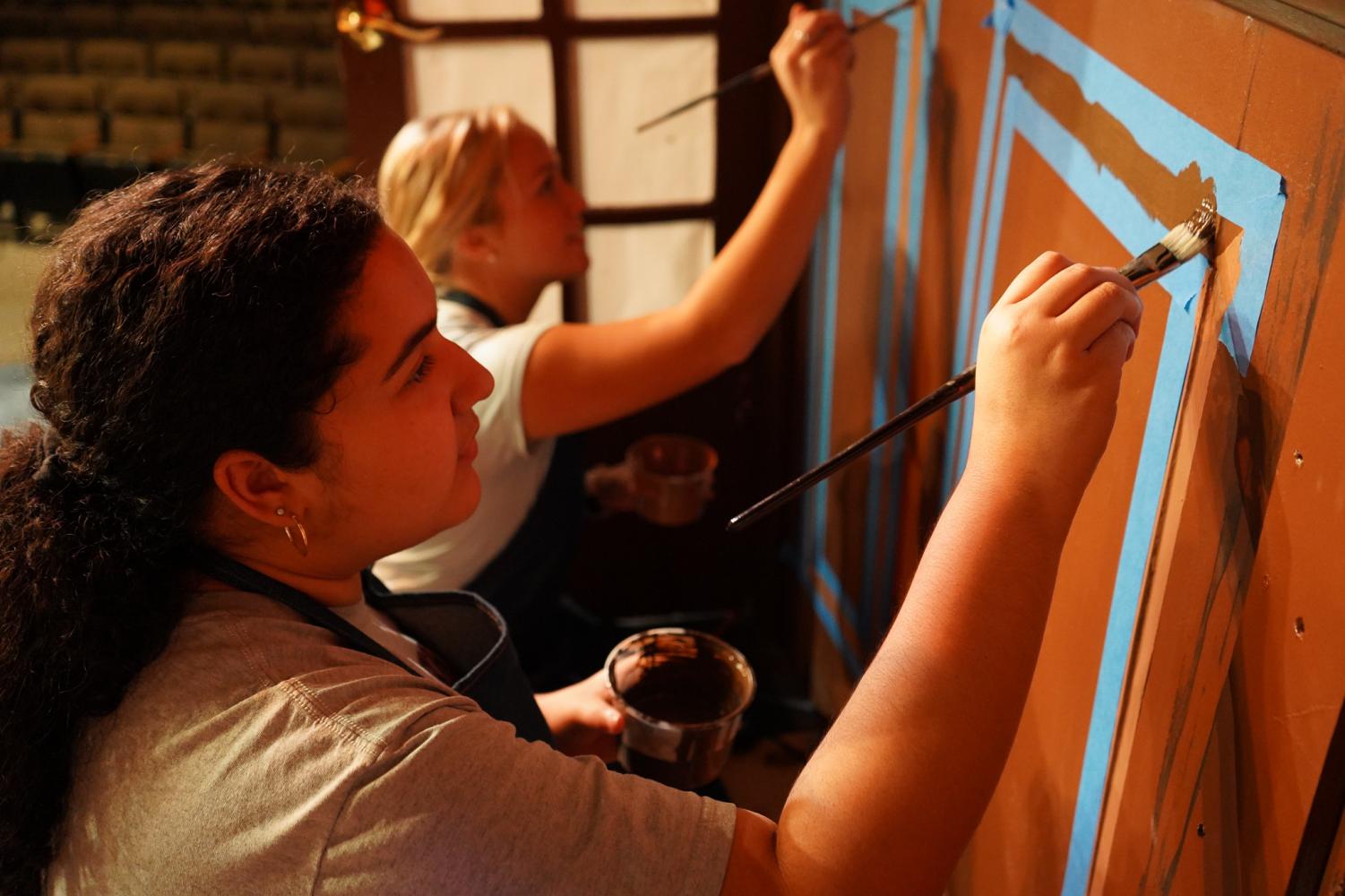 The clothes worn by the cast were all designed and made by Fashion Club President, Parastoo Aramesh.
"I designed and sketched what each character would wear or look like and then worked on making or finding those pieces," Parastoo said. "I made two of the outfits (Elsa's dress and O'Reilly's pants) from scratch, altered some, and bought others. I looked at a lot of old photos from the 1940s, especially movie stars and celebrities. It was always so exciting for me to see an outfit fully done on the stage. I had so much fn just like I did last year. Designing costumes for the play is really one of my favorite parts of the school year."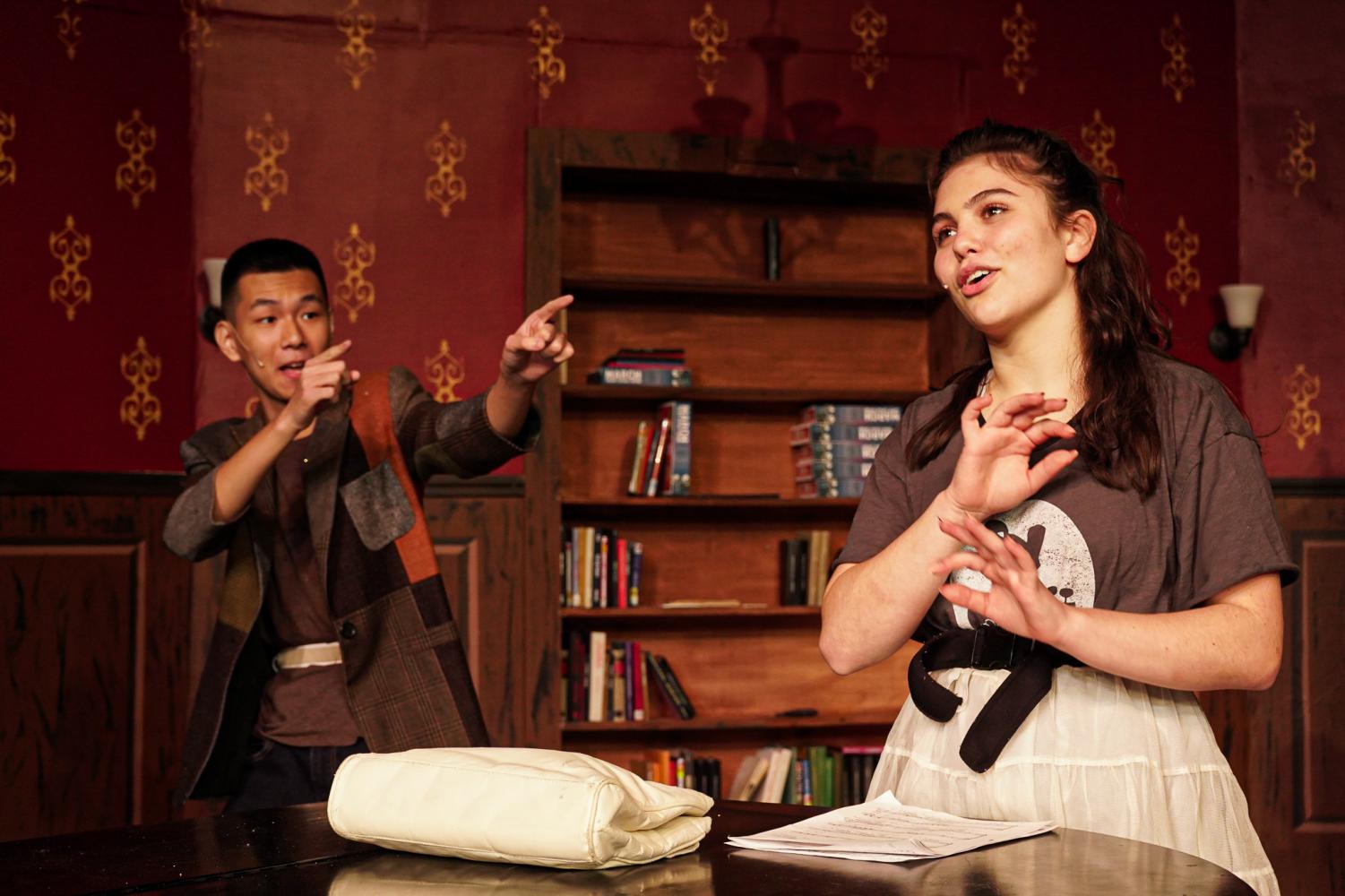 "I feel grateful for the opportunity to student direct this year," student director Maci Rothermel said. "It takes a lot of hard work to make everything work, and it can be very stressful sometimes, but it is worth all of the stress. I feel like all of the time spent on the play has turned us into a family. It is a really great show, and everyone should come to see it."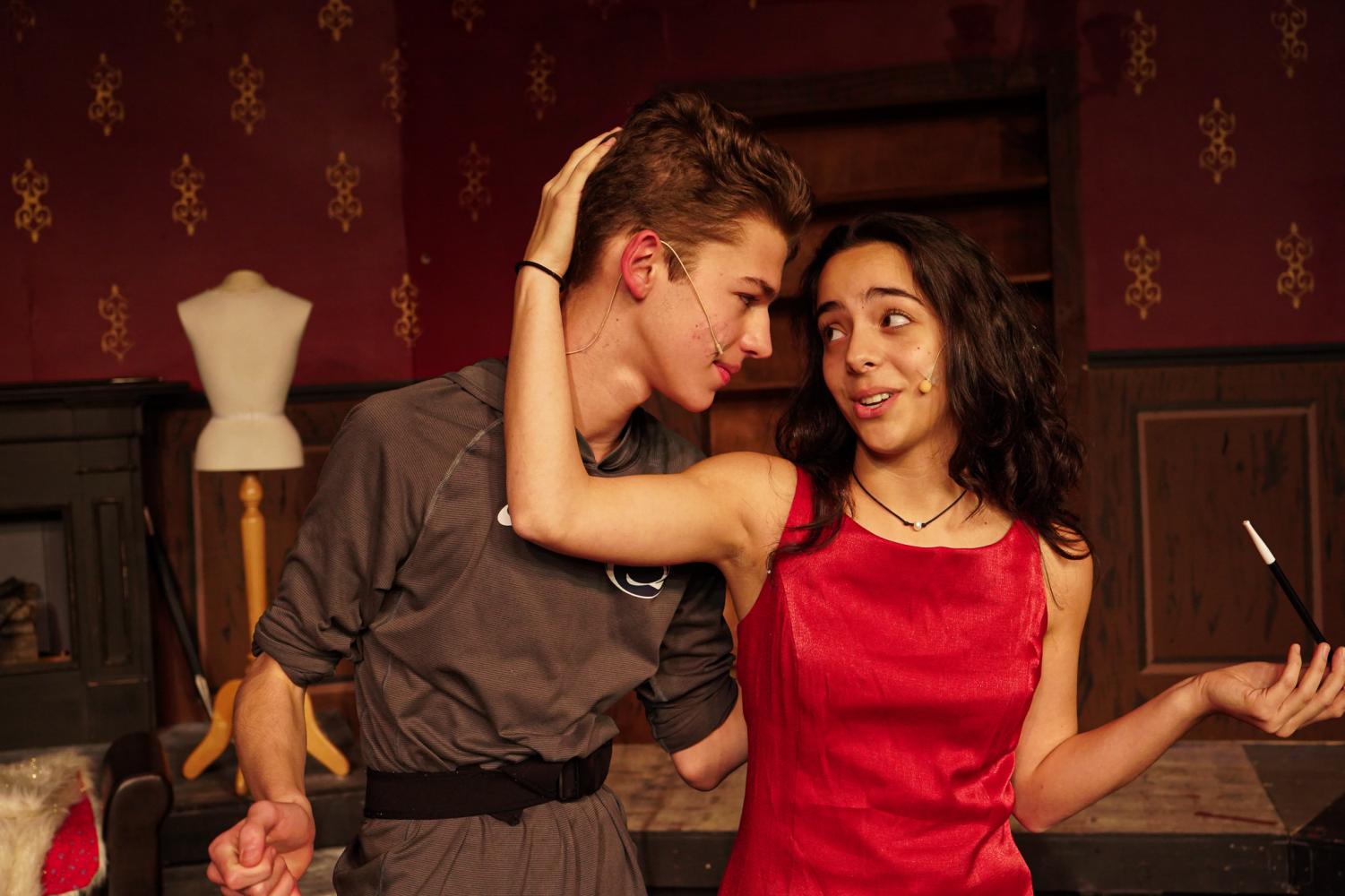 The Musical Comedy Murders of 1940 runs November 14, 15, 21, 22, 23 at 7:30 PM at NASH. Tickets are available at https://www.showclix.com/event/nashfallplay2019.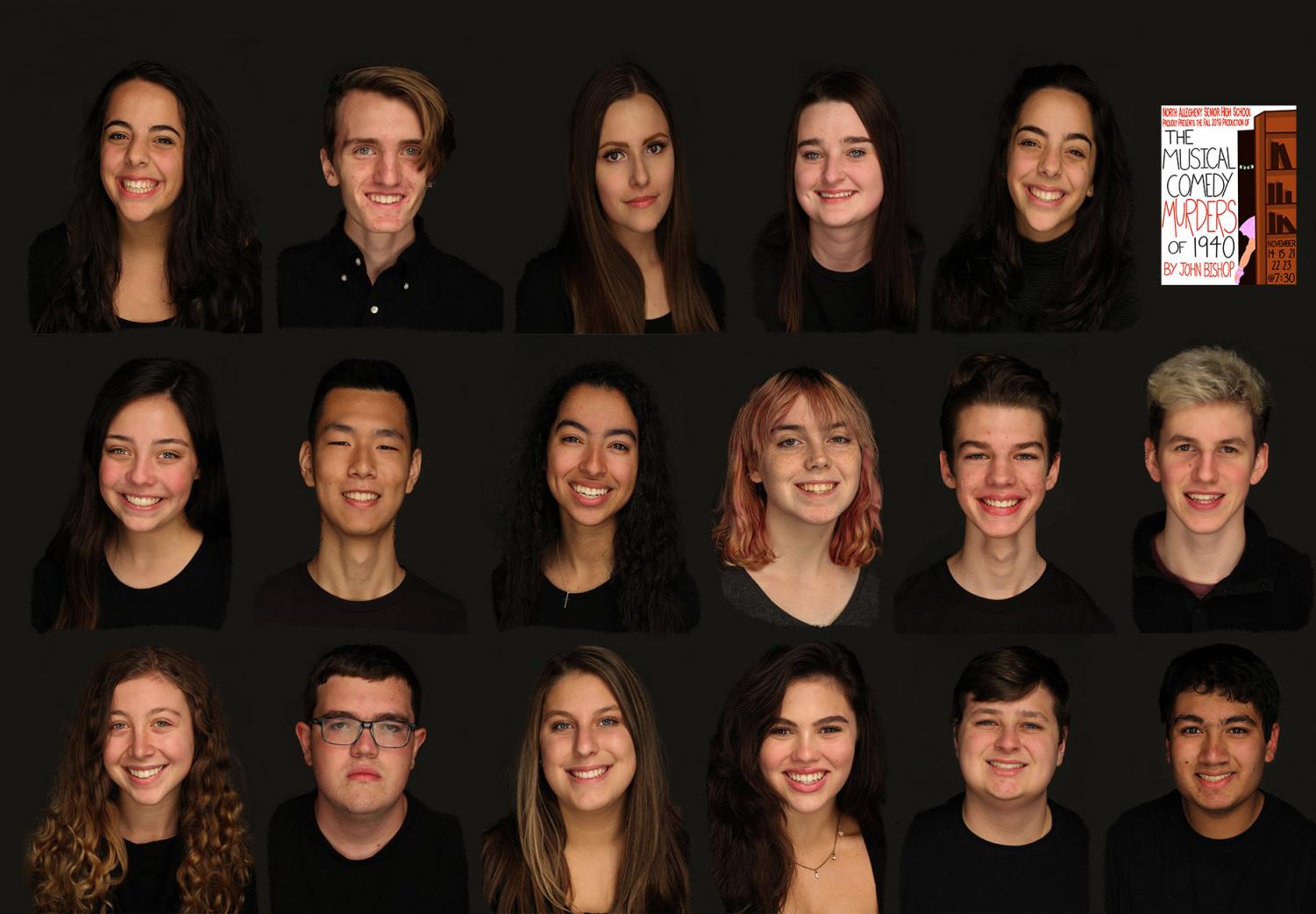 Maria Cima: Elsa Von Grossenknueten
Charlie Deible: Michael Kelly
Josi Pietrzyk: Nikki Crandall
Maci Rothermel: Student Director
Morgan Cima: Majorie Baverstock
Gabby Parker: Student Director
Brayden Yan: Eddie McCuen
Ava DiMartino: Elsa Von Grossenknueten
Auds Allen: Bernice Roth
Will Palicki: Roger Hopewell
Spencer Lunt: Helsa Wenzel
Erica Brunner: Bernice Roth
Vincent Raitt: Michael Kelly
Bailey Burkarth: Majorie Baverstock
Lily Johnson: Nikki Crandall
Zach Brennen: Patrick O'Reilly
Mihir Lovalekar: Ken De La Maize
About the Contributor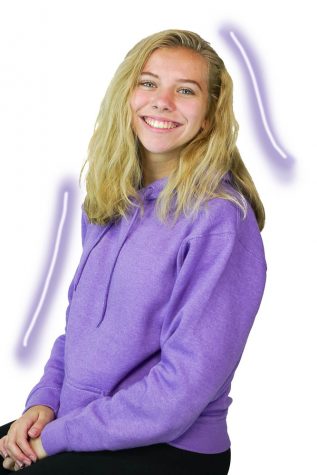 Meg Rees, Photography Editor
Meg Rees, a senior, loves everything photography. She will be majoring in commercial photography next year at Ohio University. When she's not behind the...