All I Want For Christmas…
If you're looking for the perfect Christmas gift, you came to the right place.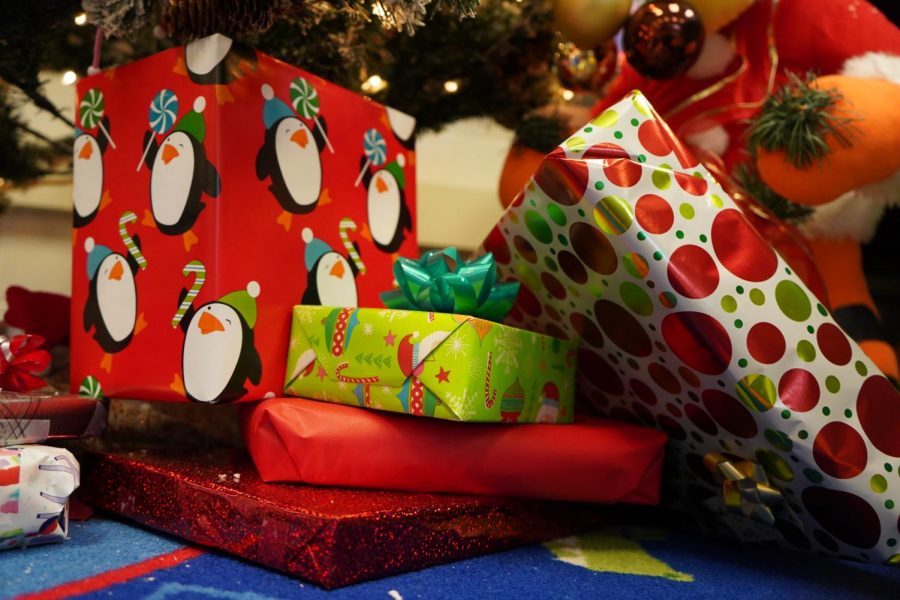 With the holiday season in full swing, everyone is scrambling to find the right gift. People have to buy gifts for their friends, family, significant others, etc., and sometimes, it can be hectic. Here are some awesome and easy gift ideas in three different price ranges that would be perfect for Christmas.
For under $50, a little can go a long way. 
Sometimes it's good to get things off your chest, and one of the best ways to do so is by writing. Not only that, but a journal is also a great way to write about your day. You don't have to write an entire novel; a sentence on how you are feeling will do. Pausing to write one sentence a day and documenting it can be refreshing. 
What better way to start off your day than with a smoothie? A handheld fruit blender is the perfect way to accomplish this in little time, and for the right price. When you're in a rush in the mornings and need something to fuel your system, you can always rely on this blender for a kickstart to your day. 
Amazon's Echo Dot is a smart speaker that can perfectly fit into small spaces. It can be used to play music, set timers and alarms, and protect privacy, all with just your voice. For the price, it is a perfect gift that is extremely useful for anyone.
When you forget to charge your phone or you're running out of battery life, the emergency phone charger keychain is the perfect gift. The keychain is easy to access at all times because it will always be with you. Anytime you need to make a phone call, send a text, or just scroll through social media to pass time, this keychain will make sure that you never have to worry about your phone dying. 
When you're searching through your backpack or handbag trying to find something but can't see, the SOI handbag light is perfect. Not only is it convenient, but it also helps you find items quickly. 
For $50-$100, there are also multiple, well-equipped Christmas gifts. 
Turn your digital memories into physical ones with just one click. With this printer, you can take it anywhere you want on the go and get an instant picture as a result. Who doesn't love to take pictures and make memories?
This tablet is the perfect gift for someone who doesn't want to spend a lot of money on an iPad. It has all you could want and more– with games, movies, and a ten-hour battery life. It's a happy medium for an affordable price.
A speaker is a perfect asset for parties, vacations, or whenever you just want to bust a move. You don't need a big speaker for a bigger sound. The JBL speaker is definitely worth it at its price.
This portable grill is the perfect way to get your food cooking in just ten minutes. It's one of the most convenient gifts you can buy, and you can take it with you anywhere you go. It even has an ash catcher included to avoid the mess.
For over $100, you can really buy almost anything. However, these are some Christmas gifts to take note of, as almost anyone would be happy with these. 
It's such a hassle to try and untangle your earbuds when listening to music, watching Netflix, or just talking on the phone. Airpods deliver effortless, all-day audio on the go. It's the perfect gift that anyone with an iPhone would adore. 
This laptop is everything you could want and more with its new touchscreen ID. It's thin, lightweight and includes all-day battery life. 
Let's face it, who wouldn't want a Range Rover? It drives nicely, it's safe, and both the exterior and interior have a sleek appearance. If you really want to get someone the perfect Christmas gift, get them a Range Rover. After all, it's only $105,000. You've got yourself a real bargain there. 
With all of these Christmas gift ideas in three different price points, I hope friends and families took some notes. Merry Christmas, and good luck with shopping!
About the Writer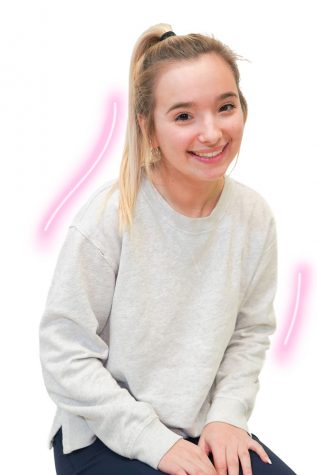 Jeannie Schleppy, Staff Writer
Jeannie Schleppy is a senior and is excited to contribute to The Uproar for her first year. Jeannie is a total dork and loves to read any possible thing...