Indian Restaurant Review
Find out how authentic and worth the price some local Indian restaurants are.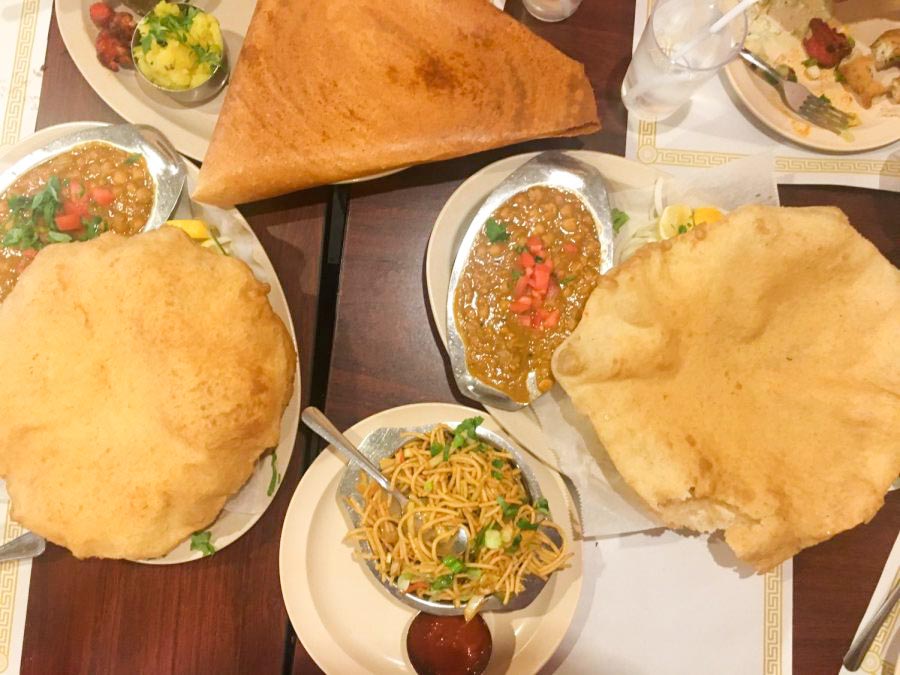 Rajbhog Market and Cafe
Rajbhog, an east coast chain of restaurants and markets, opened its doors this August. The Cranberry location is both a store and a cafe, which adds to the convenience factor for consumers. Having another Indian grocery store in the North Hills also provides a greater variety for shoppers. Upon entering, we noticed that the store has a modern and clean design, differentiating it from several other established Indian restaurants and stores. Rajbhog has more of a casual vibe as compared to a sit-down restaurant, which felt quite refreshing. The items sold in the store were the same as items that could be found in other grocery stores around the area, but they offer products in greater capacity and variety of desserts and snacks as compared to other sellers. The store provides customers with a variety of options to choose from.
Rajbhog's only downfall is that the food does not always seem to be made-to-order. The tandoori wings were somewhat soggy and did not seem fresh when they arrived at the table. While their samosa chaat can be amazing sometimes it can also come out to be soggy once in a while. The food does lack some consistency, so you may not be satisfied with incredible food during each visit.
Tamarind
Tamarind is also located in Cranberry, just off of Route 19. The atmosphere was quite casual and welcoming with a fair amount of seating given the tight space. Although the restaurant was fairly busy around lunchtime, the service remained admirable as we were seated right away. Tamarind serves lunch and dinner, but since we wanted to experience a variety of food, we decided to try the $10 lunch buffet. It offered a lot of choices and featured several traditional Indian dishes, such as naan, raita, and paneer, as well as some items most people would be unfamiliar with. Two of the items we liked were the fried idli (pieces of rice cake fried with spices) and the tandoori chicken. Tamarind serves both North and South Indian cuisines, which are quite different from each other.
However, most of the buffet items were North Indian foods, and it would have been nice to see more south Indian items, as those are often foods that the general public isn't exposed to as often in America. Since we have both eaten at several Indian restaurants outside the Pittsburgh area, we agreed that Tamarind may not rival some of the restaurants in bigger cities with larger Indian populations, but it is still a great option when looking for a local, inexpensive Indian restaurant. 
Udipi Cafe
If you're looking for authentic Indian food, Udupi Cafe is the place to go. Udipi is one of the few places in Pittsburgh that offers very genuine Indian cuisine, and has a completely vegetarian menu. It's located in Monroeville, tucked away on the side of Old William Penn Highway. The atmosphere of the place is a bit dismal, as it is a small diner-style restaurant in an old building. Typically on weekends, especially around lunchtime, this restaurant is extremely busy; its close proximity to the nearby Hindu temple brings in crowds. In terms of the cost, Udipi is fairly priced and won't leave a high schooler's wallet empty. Udipi has a variety of south Indian dishes that are simple yet have an explosive flavor. One favorite on the menu is their chole bhature– an Indian staple that consists of a puffed-up fried bread with chickpea curry. When ordering this item off the menu, be prepared to share with someone because the portions are huge!
Udipi is definitely worth the far drive and if you're already in the area, it is a necessary detour. While it may be all vegetarian food, non-vegetarians will not be disappointed. We've eaten at many Indian restaurants in our lifetime and we both agree that Udipi is one of the most authentic south Indian restaurants out there.
About the Contributors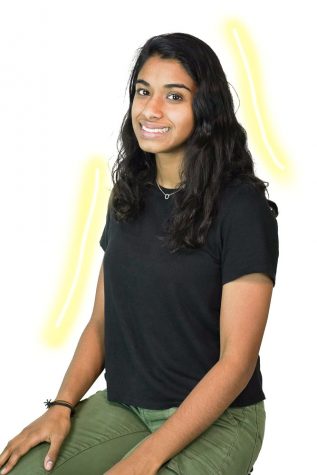 Anjana Suresh, Copy Editor
Anjana Suresh is a senior at NASH. She is a part of the rowing team and has been involved with Key Club. She enjoys eating pickles, playing solitaire, and meeting new people.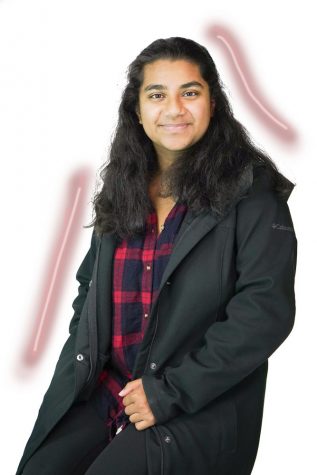 Somya Thakur, Staff Writer
Somya is a veteran member of the NASH Uproar.