NA vs COVID-19
This year, North Allegheny athletic teams are facing their fiercest opponent yet: COVID-19.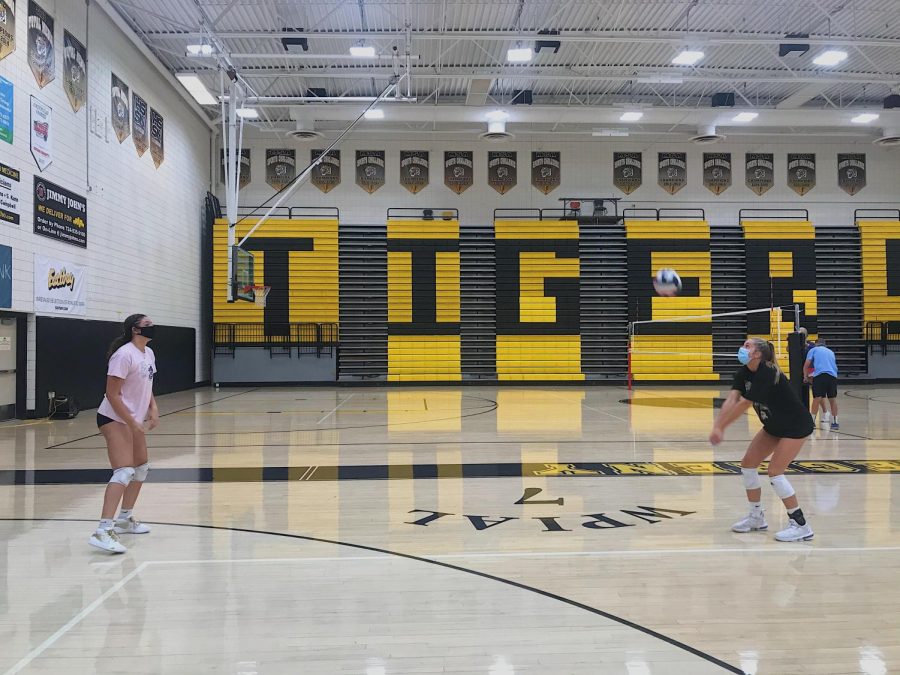 North Allegheny is known statewide for its excellence in sports. The teams are competitive and often very successful, and their opponents are therefore hungry for the upset.
But who knew that NA's most formidable opponent this year would be a global pandemic?
One of the most intense debates over the summer was whether to allow fall sports to go on in the midst of COVID-19. After receiving feedback from athletes, parents, and coaches, the PIAA decided to proceed with the fall season despite the risk. As a result, every sport at North Allegheny has adjusted to these new rules and guidelines and is playing their game like never before. 
One of the biggest changes this year is that students are no longer able to attend Friday night football games. The players no longer have a screaming student section or enthusiastic parents cheering them on in the stands.
Also lacking on Friday nights are the cheerleaders cheering on the sidelines and doing stunts. Like everyone else, they have had to adapt their practices.
"COVID has changed almost everything," junior cheerleader Lydia Cwalia said. "We are no longer allowed to cheer at away games and only a certain number of cheerleaders can go to home games." 
For senior Julia Dopkosky, it is a disappointing start to her final season cheering on the Tigers.
"It's difficult for the seniors especially, with not being able to have a normal senior season," she said. "However, we're making the most of it and playing everything safe. We wear masks, take temperature checks, socially distance, and have fresh air breaks at each practice."
The Cheerleading Team was one of a few North Allegheny teams that had to quarantine due to a case of COVID-19. The team responded quickly and made sure everyone went into quarantine for public safety. Fortunately, the girls who had COVID-19 have recovered, and the virus did not spread to anybody else. 
Another group of athletes doing their best to overcome the virus is the Boys' Cross Country Team. The team has been dominant in recent years, obtaining a state title along with two WPIAL championships, and the runners are thankful that they are able to compete this season.
"COVID-19 is a real challenge to deal with while playing sports, but I am not letting it stop me from being the best version of myself," Jack Hickel said. "A major change is that we have to be put in small groups and have little to no interaction with the rest of our teammates."
"
COVID-19 is a real challenge to deal with while playing sports, but I am not letting it stop me from being the best version of myself."
— Jack Hickel, Cross Country
The Girls' Soccer Team is also coming off of a successful season. The team has been following all of the new protocols, and is hoping the season will not be cut short.
"COVID-19 has affected a lot," Junior Halle Marsalis states. "I believe if everyone follows the precautions, then it will be enough to have a season. However, if one person doesn't obey the rules, then it could affect us all."
Last season, the girls won their first WPIAL championship. The team has been practicing since early summer, and the season was able to safely begin. The team has had to adopt many new rules, such as wearing masks and maintaining a six-foot distance when off the field. Despite the challenges, the team is already off to a 3-1 start. 
While sports participation during the pandemic entails risks, the benefits are hard to overlook. 
"I believe that continuing fall sports was definitely a good decision. Going to school poses a much bigger threat than sports," Mikkel Hindsbo said. "Not getting to play soccer my senior year would definitely have been very upsetting, and I'm glad we get to play and try to win WPIALs this year."
Fellow senior Zoha Peterson added, "Yes, I do believe continuing with fall sports was a smart decision. But this was only the right decision with the rules and regulations established to keep us safe and minimize the spread of the virus as we play."
The Boys' Soccer Team must also show up to practice in masks, get temperature checked, and answer questions about whether they have experienced any symptoms or been in contact with anyone. Only when they are on the field can they take off our masks. The boys have been working hard and hoping for a successful season. 
The precautions being taken and the rules set from the NA Athletics Department are helping prevent and decrease the cases of COVID-19, but is it enough? 
"For Field Hockey, there is not as much contact as other sports," junior Concetta Bochicchio said. "So as long as my team follows the guidelines given, there should not be any issues. I think it is important for high schoolers to continue sports as long as they are treating the situation properly."
Girls' Volleyball is one of the only indoor sports during the fall season, which means that the team faces additional concerns. 
"Many aspects of our season have been filled with uncertainty," Abbey Hahn said. "In a time when many things are out of our control, we are left to react to whatever is thrown our direction to the best of our ability. That being said, one thing we can and are controlling is making the most of every practice, game, and workout, because you never know which could be your last."
The Girls' Volleyball Team has been very successful the past few years, obtaining three consecutive state championships and two WPIAL titles during the same short span of time. Although there are many new rules in place to prevent the spread of COVID-19, the team has had exposure to it. In response, all of the people who need to have been quarantined, and the next few games have been postponed. The team will get to play their first match September 29, against rival Pine-Richland.
Even though this season is one that no one could have foreseen, NA's athlete are making the most of it. And if the season goes as planned, they could soon again be lifting championship trophies.
About the Writer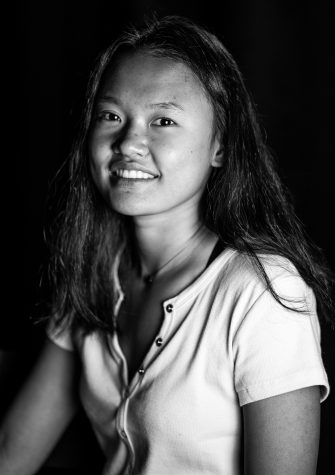 Chelsea Boyer, Social Media Director
This is Chelsea's first year writing for The Uproar and she is also is in charge of the social media. She is part of North Allegheny's volleyball and track & field teams. In her free time, she likes to spend time with her friends and family, and also works at Dicks Sporting Goods in McCandless.