A Pittsburgh Autumn Bucket List
As Halloween approaches, Pittsburgh offers an abundance of safe autumn attractions and festivities.
Although some traditional Halloween and fall activities may be cancelled due to the coronavirus, there are still a variety of enjoyable, safe activities to experience in Pittsburgh. Whether it be catching a scary movie at the drive-in or enjoying pumpkin dishes in the Strip District, a healthy and festive Halloween season can still be achieved.
1. Halloween-themed drive-ins
Pittsburgh surprisingly has several different drive-ins that are showing Halloween-themed favorites, like Hocus Pocus. They are a much safer alternative to going to the movie theater and are perfect for a chilly autumn night because you can bring as many cozy blankets as necessary. As for food, bringing staple autumn foods such as candy corn or visiting the snack shack for funnel cake is a necessity for getting into the spooky spirit.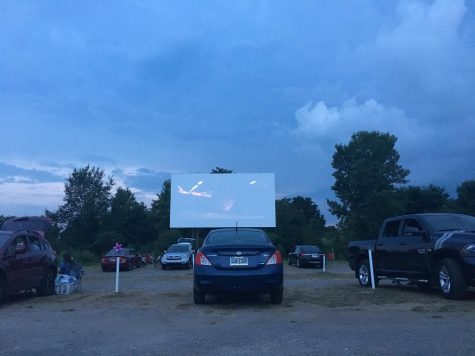 One great option for a drive-in near the Pittsburgh area is the Dependable Drive-In, located in Moon Township. However, my current favorite location is the pop-up cinema located in the Strip District. The venue offers the ability to watch a movie from your car like a traditional drive-in but also includes the scenery of the city. Even better, you can grab dinner from the Strip to eat during the movie. For first-timers, I suggest Iron Born Pizza, which offers deep dish pizzas that will perfectly accompany the evening's movie.
2. The pumpkin patch at Shenot's Farm
Shenot's, a local family-owned farm, is still holding its annual pumpkin patch, while requiring social distancing and mask-wearing. Whether you go with your friends or family, a good time is guaranteed. Although the hayride up to the patch this year is cancelled, visitors can now take a scenic walk up to the patch. A variety of pumpkins are offered, ranging from mini to gigantic, along with gourds and squash.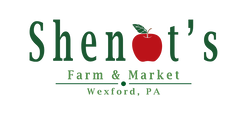 Additionally, food trucks are on the site some days. After picking out the perfect pumpkin, a warm meal is a great way to end the experience. If food trucks aren't your style, the farmer's market also offers food. I strongly recommend the fudge, which comes in a variety of gourmet flavors. After finding your desired pumpkin, painting or carving it is another enjoyable fall activity. 
3. Cheeseman Fright Farm
For those who love a moderate scare, Cheeseman's is the perfect fit. Aside from offering a pumpkin patch and hay bales, the farm's main attraction is the walkthrough haunted house. The setting is outside and begins with a hayride gone mad. The haunted house is divided into rooms and run by over 100 actors with the sole intent of causing visitors to jump out of their shoes. The experience is not exactly what I would consider genuinely frightening, but the attraction is still very entertaining and dependably delivers on the Halloween mood.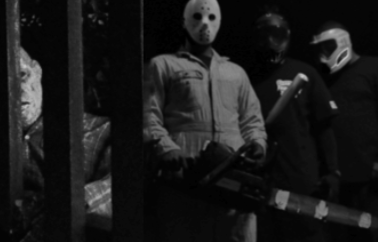 As for food, warm drinks such as hot chocolate and apple cider are perfect for chilly autumn nights, and Cheeseman's classic caramel apples are definitely worth trying.
4. Apple picking at Soergel Orchards
Although its annual fall festival has been cancelled, Soergel Orchards is still hosting apple picking while maintaining health guidelines. The apple orchards are in full bloom and are gorgeous to walk through or potentially have a photoshoot. Baskets are given to customers, who are allowed to pick their own apples to purchase, lending more of a personal touch than simply grabbing a few from the grocery store.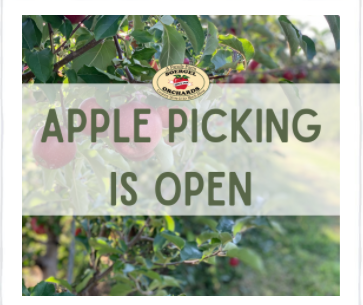 Apple picking is not the only highlight of the fall experience at Soergel's. There is also a pumpkin patch and several stores to explore, such as the garden center and the Gift Barn. The market offers treats such as candy apples and fall bakery items. 
Certain Halloween traditions may be modified or even cancelled this week, but that certainly does not mean that a safe, enjoyable, and seasonable experience cannot occur. Whether you are looking for a good scare or for a classic fall outdoor activity, Pittsburgh offers many local events to add to your Halloween bucket list. Most of all, these activities strike a good balance between adhering to health precautions and still creating a memorable experience, which should be top priorities this Halloween.
About the Writer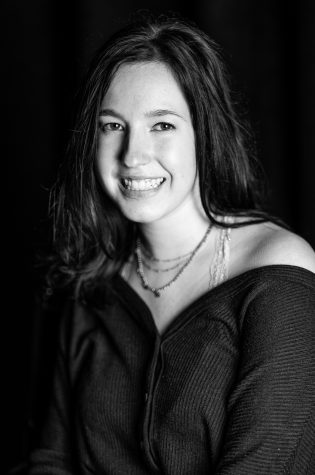 Alyssa Bruce, Copy Editor
Alyssa Bruce is currently in her senior year of high school and is excited to write for her fourth year on the school newspaper staff. She participates in NHS, Key Club, Tiger Thon & Project Water Committees, and NEHS.  For the school year, she runs on vanilla lattes and power naps.