A League of Their Own
Though other professional sports receive more attention from students, European soccer has found its own passionate fan base at NASH.
Last minute goals, match-winning challenges, and unbelievable drama are all things that draw people to watch soccer. While other sports often dominate the general attention of our school, there is certainly no shortage of passionate soccer fans at NASH.
One of these fans is NASH junior Zayaan Tirmizi.
"My favorite thing about watching soccer is the excitement from the fans in the stadium," Tirmizi said. "It's so cool to see how billions of other people share the same passion as you and you're all connected through one sport. Hearing the sounds of the stadium has to be at the top of the list."
Tirmizi supports the recently crowned Premier League champions.
"I chose Liverpool because it was the first club I had ever watched," he said. "My family is also filled with Liverpool supporters, so I naturally became one too. My favorite moment I watched would have to be their incredible league winning season last year."
While the overall atmosphere and community among fans is what drew Tirmizi to the sport, for another junior at NASH, Yousaf Bajwa, seeing the many talented players on display is what the game is all about.
"Some players, like Neymar, put on a good show, while others, like Messi, show the tactical side of soccer," Bajwa said. "This is my favorite thing about the sport."
Given that Neymar used to star for Barcelona, and Lionel Messi is perhaps the greatest player in the history of the club, it should come as no surprise that Bajwa's favorite team is FC Barcelona.
"FCB was one of the first teams I was introduced to, and their style of play kept the games entertaining," Bajwa said. "My favorite moment would have to be Sergio Roberto's last minute goal against PSG for the comeback in 2017."
Bajwa was, of course, referring to the club's dramatic comeback from a 4-0 loss in the round of 16, which is another example of why so many people are drawn to the sport. There are so many unpredictable moments and incredible comeback stories.
Sometimes fans may be drawn to a certain team due to an admiration for a certain player, as was the case for junior Tyler Vargo.
"I always liked to watch Robin Van Persie when he was at Arsenal." He continued, "That is definitely one of the main reasons I support them."
Despite being a passionate Arsenal fan, Vargo revealed that he will watch soccer regardless of who is playing.
"My favorite league by far is the Premier League," he said. "However, I try to catch every game that I possibly can."
While fans would like to be able to watch every single game, this is not always possible, due to other responsibilities. Tirmizi revealed just how challenging this can be.
"Because of school, I don't get to watch games often, but I make sure to catch all of the big games, which are usually every other week or so," he said.
Bajwa has found that he has a similar problem. However he still finds ways to enjoy his favorite sport.
"I used to watch games almost every other week, but now I don't have as much time, so I watch highlights during homeroom," he said.
With the attention that other sports get in our community, it is easy to forget just how popular soccer is throughout the world. But a quick look around NASH reveals that soccer fandom is alive and well here, too.
About the Writer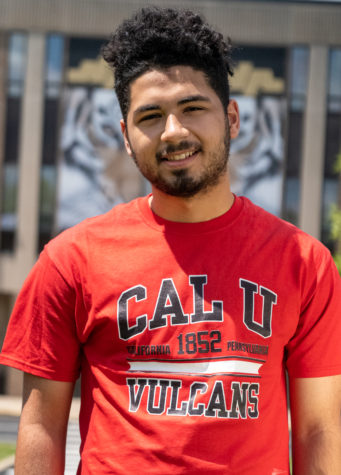 Christiaan Titus, Staff Writer
Christiaan Titus is a senior at NASH and is beginning his first year writing for the Uproar. He is also a member of the Multicultural Student Union, as well as the Social Justice Club. Some of his favorite activities include playing soccer, watching Impractical Jokers, and running.