The Only Cure: Graduation
This spring, NASH will be overwhelmed by an ailment of a different kind– senioritis.
It's that time of year again– senioritis is once again roaming the halls of NASH, threatening to disrupt a smooth ending to any student's academic career. The "illness" seems to impact seniors towards the end of the school year, as college acceptance letters arrive and graduation is a foregone conclusion. Symptoms include a lack of motivation, a longing for summer, and a constant desire to take a nap.
While senioritis is an annual occurrence, this year's stressful transition between hybrid, remote, and eventually, full-in person instruction has drained motivation at an alarming rate. 
Online classes left senior Kathy Reynolds particularly exhausted. 
"I am just so burnt out, and I feel like I keep getting more assignments. I'm just tired of tests and quarantines," she said.
The never ending pile of assignments and projects makes certain seniors' lack of motivation especially dangerous. Julia Barnhart is torn between appreciating her teachers and having no energy to complete the work for their classes.
"I love all my teachers, but I am very ready to be done with all their busy work and projects," Barnhart said. 
The arrival of warm weather hasn't done much to curve the looming threat of senioritis. Lazy days around the pool and relaxing summer evenings feel within reach.
"Daylight savings has really thrown me off with everything," Kyle Beaver said. "I just want it to be summer."
However, the one thing the most seniors are craving above all else is sleep. NACA senior Kylie Ciammaichella's sleep deprivation has affected her ability to focus.
"It's hard to wake up and get the motivation to join a class and do school work when there's so much stress on everything right now," she explained.
Despite their lack of motivation, the reality of high school ending still makes many seniors nervous. Leaving behind everything you've ever known can be overwhelming.
"I don't like thinking about my future, so I currently have the stress of that on top of trying to motivate myself to do school work. It's really hard for me when all I can think about is how scared I am to go to college," Aleigh Labella said.
As the end of the school year approaches, seniors have to cope with ending their high school careers on a chaotic, bittersweet note. It's the last stretch of of a twelve year marathon, and some students are crossing the finish line easier than others.
About the Writer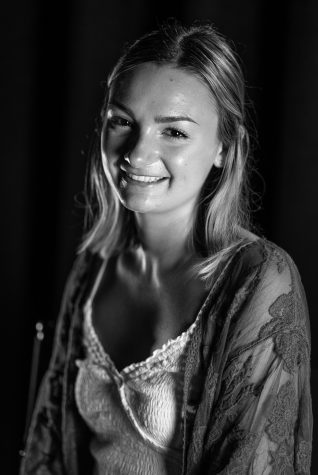 Kennedy Stana, Staff Writer
Kennedy Stana, a senior this year, is a new staff writer for The Uproar. Outside of writing, Kennedy is in the performing arts. Her love for dance and singing are shown through her activities. Competitive dance is a big hobby of hers she hopes to continue. Kennedy enjoys being surrounded by friends and family. Being a social butterfly, she loves to talk to people. Her main focus is getting students...