Against Anti-Asian Racism
MSU is hosting a fundraiser to raise money for the victims of the recent shooting in Atlanta, GA.
Displays of anti-Asian racism and hate crimes have shockingly more than doubled over the past year. Given this statistic, the NASH Multicultural Student Union, or MSU, has decided to do what they can to help raise money for victims of the recent shooting that targeted Asian American women in an Atlanta spa.
NASH senior and MSU Publicity Director Milla Penovich has high hopes for what the club will achieve.
"We are raising money for the families of the Atlanta shootings and to show our support for the stop AAPI hate movements," she explained. "We do not have a specific goal. We are just hoping to help as much as we possibly can."
Two days into the events, the club has already received many generous donations.
"So far, we have received just over $130 for the families of the victims," Katie Marangoni, NASH senior and MSU member revealed. "It's a good start, but we are hoping to receive more donations and have decided to continue the event. We will be accepting donations all next week as well."
Of course, high school students will not always have cash available, which is why the group has made it possible for students to donate through other methods.
"We are not only accepting cash," Marangoni revealed. "We will also take Venmo donations at @katiemarangoni, and all of the proceeds will go towards the same cause. We have already received a handful of donations this way."
"
When I heard about the shooting in Atlanta and hate crimes throughout the country, I was deeply shocked and disgusted."
— Milla Penovich, MSU Publicity Director
Marangoni also had much to say about the cause itself and why she decided to get involved in the first place.
"This is so important because Asian hate has gone up so much in the past few months," she told. "Our goal is to try and combat the racism and hatred we are seeing in America today in any way we possibly can."
Many of the leaders and other members of MSU shared similar sentiments on the situation.
"When I heard about the shooting in Atlanta and hate crimes throughout the country, I was deeply shocked and disgusted," Penovich shared. "I was desperate to do anything I could to help, and I thought raising some money would be a good starting point."
NASH senior and MSU member Chris Rudolph clearly viewed these issues with the same importance.
"This is a serious problem and we must do more to address it," he stated. "When I say 'we,' I mean not only ourselves and our school, but our communities and across this country as a whole."
MSU often plans many similar events throughout the year, but this has been made much more difficult due to the pandemic and the current social distancing guidelines. However, MSU Secretary and NASH senior Aveline Plenter is hopeful for the future.
"At the moment we are brainstorming some new events for later this year, but we don't have any concrete plans yet. This event is definitely our main focus right now," she said.
About the Writer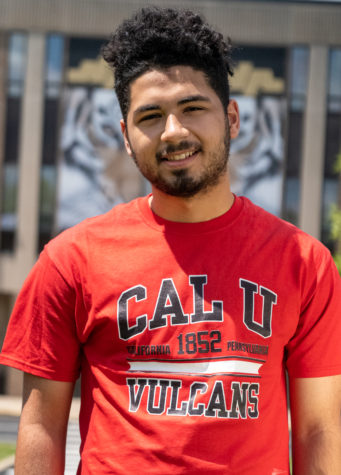 Christiaan Titus, Staff Writer
Christiaan Titus is a senior at NASH and is beginning his first year writing for the Uproar. He is also a member of the Multicultural Student Union, as well as the Social Justice Club. Some of his favorite activities include playing soccer, watching Impractical Jokers, and running.