MSU presents diversity concerns to School Board
Multicultural Student Union took the stage last Wednesday to voice concerns about staff diversity
Hang on for a minute...we're trying to find some more stories you might like.
The North Allegheny School District lists diversity as one of its core values, but last week, members and alumni of the Multicultural Student Union (MSU) attended a school board meeting to express a contrasting concern.
"We want to see more diversity throughout the entire school, not just in the student body," Azaria Davis said. "We see plenty of diversity in the students, but we feel like minorities are underrepresented in the teachers and staff here."
MSU members decided to voice their concerns to the School Board in order to reach a larger audience.
"It's concerning to see the negative impact in a classroom when there's a lack of diversity," Kim Ghadimi said. "When there's discussion about a wide range of issues, we're unable to account for all perspectives and opinions about that issue and the result is that we become close-minded to new information."
Ghadimi added that most of the rest of the world does not closely resemble the suburban Wexford experience.  "Teachers frequently use examples and jokes that correspond to white, suburban lifestyles, but the reality is that most Americans don't match up with this kind of life," she said. "As a result, there are some unintentional but ignorant and biased things being said without being spotted or corrected."
For MSU member Angii Thompson, MSU's message is an important component of the educational mission the district aims to uphold.
"We truly live in an NA bubble," the senior said. "The concern is that, when we hear things we're uncomfortable with, we either see it as insignificant or cringy or even deny it altogether."
The move comes after what MSU sees as an unfortunate decision by the administration not to run an MSU-proposed survey that sought to ask about students' comfort with the school environment in regard to diversity and discrimination. MSU explained that the survey proposal was denied because the district felt that the same questions were covered in the climate survey that was administered to students earlier this semester.
"As a writer of the climate survey, I don't think the questions were sufficiently in-depth," NASH counselor and MSU co-sponsor Mike Hambrick said. "They hit on it, but it wasn't anything near what we needed."
About the Writer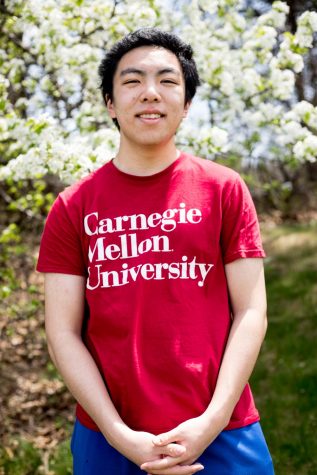 Richard Yan, Editor
Richard Yan is a senior and longtime student at North Allegheny. He was born in Pittsburgh but has travelled quite extensively all over the world. In his...