My Two Cents On Self-Awareness
Hang on for a minute...we're trying to find some more stories you might like.
From January 21 to January 23, students from NAI and NASH who work on the newspaper at their school had the privilege of going to Washington D.C. to meet with journalists and learn about what it is like to work for well-known companies, as well as listen in on any advice they could give. A common theme that emerged throughout the trip was the fact that the majority of the professionals we met did not know in high school exactly what they wanted to do with their adult lives.
Now, some students believe that self-awareness is when you know what your actions may do to another, and the most common definition of self-awareness is the ability to recognize a part of yourself that you may not have previously known about. While both of these interpretations are correct, true self-awareness as defined by Dictionary.com is being able to recognize one's own character, feelings, motives and desires. Understanding what your actions may do to another person allows you know your own motives, and being able to recognize when you need a break allows you to understand a part of your feelings and maybe even character. However, understanding your own desires can be quite tricky.
Desires can range from a number of things, from deciding whether you wish to be in a relationship with a person to wanting to know what to do after high school. No matter what position you are put in, almost everyone can agree that knowing what you want is "not that simple," as Allie Hamilton from The Notebook puts it.
In this case, self-awareness is wanting to know where to go after high school. Knowing what you'll be doing after then comes from understanding your own desires. At times, the only advice you'll receive is, "Follow your passion!" and, "Go after your dreams!" (Insert unicorns, rainbow and glitter.) Though that may help people understand that they should do something they like, it still doesn't help on narrowing down the playing field.
From the trip to D.C., observing how people got to where they are and listening to those older, I learned that often the best way to know what you'll be doing in life is to let life happen.
Letting life happen is probably the best because it allows you to learn all you need to know in life. As cheesy as it may sound, thinking, "This is exactly what is going to happen. I'm going to get my doctorate and work at this super fancy place–" that never happens, at least 90% of the time. Trust me, I'm living proof that it never happens.
Life is often a mystery, but if there is anything that I have learned while on the trip to D.C., it's that it is okay not to know what you'll be doing. So far, I know that I'm going to college because that is something that I want. But what I'll major in I'll learn later on. So, to every junior and senior stressing about college, have faith that life will guide you down the path that you are meant to take.
About the Writer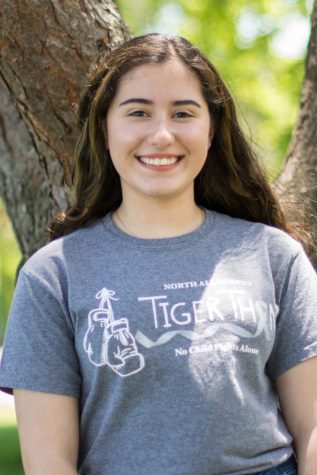 Hannah Shiflett, Reporter
Hannah Shiflett is a Junior at North Allegheny Senior High School. Hannah is originally from Utah and has lived all over the US from states such as Arizona,...