The Best Price Around
The Senior Class is proud to announce its second official student discount
Hang on for a minute...we're trying to find some more stories you might like.
Senior Class President Michael Mitole has been hard at work since unveiling NA's first student discount from Smoothie King. In the last week, Mitole secured a deal with Monte Cello's, an optimal business to work with due to its proximity to NASH.
After speaking with the Monte Cello's owner, Greg Wadlow, Mitole reached an agreement of four new promotions:
Conley Cookie & Buffalo Chicken Mondays: Buy a large buffalo chicken pizza and Conley cookie for $19.99 — take out only, $8 discount value
The "NA" Discount: 20% off Monday through Thursday — pick up an dine in orders only, not including alcohol
Late Night Discount: 25% off on any night after 9:00 pm — dine in only
Conley Cookie Discount: $2 off a Conley Cookie — to go orders only
To use the discount, just show your NA student ID (from NAI, which will still work even if you are at NASH), NASH student parking pass, or NA staff/faculty ID badge. If you don't have any of those, then Mitole suggests showing your Tyler or Blackboard account on your phone or wearing NA apparel.
Mitole referenced the same research he used to get the Smoothie King discount to convince Mr. Wadlow to offer discounts to NA. After just one week of negotiations, Mitole and Wadlow agreed on the four discounts. "I'll take all of the discounts you can give me," Mitole replied when Wadlow showed him the original proposal.
Unlike the last discount venture, Mitole secured this one on his own, although he thanks the senior class and class officers for their continued support. He also used a poll on Instagram to take suggestions for where he should look into getting discounts, with Monte Cello's being one of the most popular responses.
The next discount Mitole hopes to secure is Dunkin' Donuts. After seeing that Smoothie King is now offering discounts to NA, Dunkin' wants to compete. He has been in correspondence with the general manager at Dunkin' recently and has sent him a custom proposal. After that, he's not sure where he'll go for discounts. People have suggested places like Starbucks and Chipotle, but they are not franchise businesses, and Mitole would have go all the way up to corporate headquarters to secure discounts.
Mitole hopes these discounts will last long after he leaves the halls of NASH. "There is nothing rewarding about having a discount for one year and then going back to paying full price for everything," he said.
Mitole hopes to "pass the torch" to the next senior class president to help them establish relationships with both Mr. Wadlow and the manager of Smoothie King, as well as anyone else in the community who would like to continue partnering with NA.
Senior Class Adviser Mrs. Perry said, "Michael has been one of our most ambitious presidents to date. I have had very little role in his discount endeavors, but he is always respectful and keeps me in the loop."
Other than student discounts, the Senior Class Officers are hard at work planning events for the spring, such as a Senior Bonfire and a Senior Tailgate, along with the other, more traditional duties of the group, such as designing the senior class T-shirt and planning the Prom and Senior Banquet.
After high school, Mitole plans to go into Finance and Accounting, although he admits the marketing and negotiating skills he's learned from this experience may prove to be a real benefit in the field.
"I have been able to gain requisite experience, like being able to learn what it's like to negotiate with people and what it's like to try to negotiate between two people's best interests," he said. "That's a really good business skill, and a huge part of being in business is establishing meaningful relationships with people that can help you get better."
If you would like to suggest new business discounts for Michael to look into, click here.
About the Writer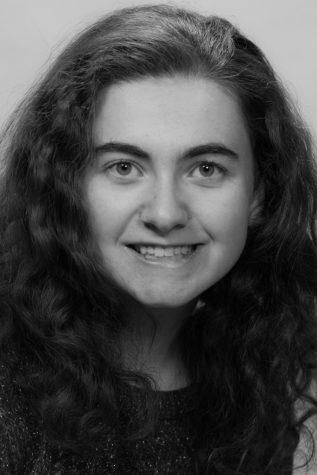 Samantha Solenday, Assignments Editor
Samantha Solenday is a senior at NASH this year. Among other things, she is a member of the NASH choirs and speech and debate team. Next year, Samantha is going to Pitt to earn a degree in Public and Professional Writing. She is very excited to write for the Uproar this year!