À Demain, Notre-Dame
The 850-year-old landmark was devastated by fire on Monday, April 15th
Hang on for a minute...we're trying to find some more stories you might like.
On Monday, April 15th at around 18:30 European time, a fire devastated the Notre-Dame Cathedral, an 850-year-old French Gothic building located right in the heart of Paris, France.
Being one of the most famous landmarks in all of Europe, Cathédrale Notre-Dame de Paris has been a tourist attraction for people all over the world. Its intricate architecture of two towers, a spire, and  the Gothic statues outside the building make it quite different from every other cathedral in Europe. The sounding of the bells might be its most famous aspect — each morning, at around 7:00 am, the bells of Notre-Dame ring out to all of Paris. To many people, it is the most significant aspect of the city.
While the cause of the raging fire is still unknown, there are speculations that the construction in and around the building may have caused it. A firm alarm went off at around 18:00 and another about thirty minutes later. Some have even said there might have been an electrical problem in an elevator that could have caused a spark. Investigators believe it was an accident, and not an act of terrorism.
NASH French teacher Madame Stroud feels quite strongly about this shocking event in history.
"Monday afternoon, I was devastated," Stroud said. "I just sat in my classroom after school in tears. It might seem silly to be that upset over a building, but that particular building is so much more than just stone, wood, and glass."
Senior Nina Ruffolo, who has hosted a foreign exchange student from Paris, has visited the city three times, and has taken French for the last six years, is also taken aback.
"I've been to Notre-Dame two or three times, so seeing it was really emotional," Ruffolo said. "Not only was it sad for its historical value, but also for the religious value."
Around thirteen minutes after the first flame, the entire building set ablaze. Residents of Paris watched the cathedral collapse right in front of them.
People say the Notre-Dame symbolizes the beauty of the city of Paris. It has been ringing its bells since the early 1200's, bringing a sense of belonging and peace to the citizens of the city. The last time the cathedral underwent major destruction was during the French Revolution. Since then, there have been two world wars and it has survived both beautifully.
"The Notre-Dame means so many different things to many people, whether they're a French citizen, a Catholic, a tourist, or a person of any religion," Ruffolo added. "I think anyone who has visited the cathedral feels an attachment to it because it was just so beautiful."
Stroud spoke of how she lived in Paris during her college years.
"[My friend and I] went every Saturday to listen to the organ (the acoustics were amazing) and to watch the way the sun would set through the stained glass," Stroud added. "We would listen to the shuffle of feet of the tourists and the people whispering around us."
Even for those who have never been to Paris or have just heard of the Notre-Dame because of the famous movie "The Hunchback of Notre-Dame," think on this tragedy. Nothing lasts forever — even if it seems indestructible.
******
If you'd like to read Madame Stroud's full reaction to the fire, click here.
About the Writer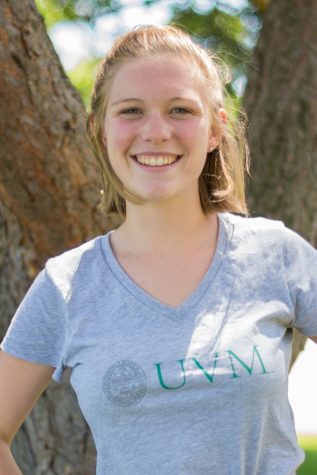 Valerie Davis, Co-Editor-in-Chief
A senior, Valerie is thrilled to be on The Uproar staff this year. She enjoys singing, dancing, playing lacrosse, talking, listening, and eating Asian...