In Full Swing
Senior Bella Walter recently won class 3A Girls' Golf WPIALs and looks toward the road to the state championship.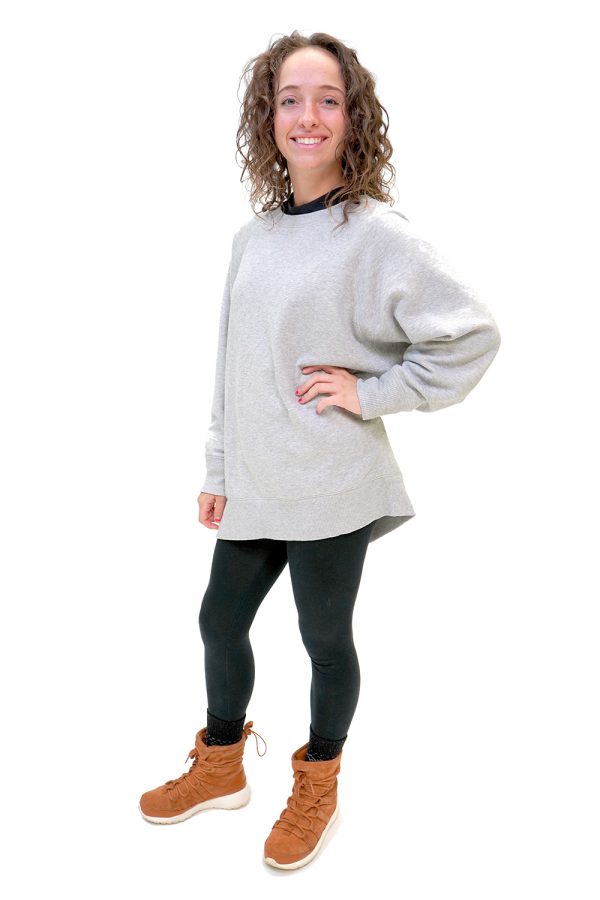 How long have you been golfing? 
I started golfing in ninth grade, but did not take it seriously until the beginning of this year.
What made you decide to play golf? 
I decided to play because I wanted to take after my father. He is a golf professional.
What did you do to prepare for WPIALs? 
I played almost every day this year so I could try to win any tournaments I played in. I was constantly on the course, and when I was not playing I would be at the driving range hitting golf balls.
How were you feeling on the day of WPIALs?
The feeling of winning WPIALs is unexplainable. I worked so hard for this moment and my hard work had finally paid off. I was a little nervous in the beginning, but I felt like I could win it all. It is still kind of hard to believe I won. Last year, I finished 12th and didn't even qualify. It was so nice having so many people watching me and having my parents there all excited.
Tell me about the tie and the two-hole playoff that ensued. 
I knew I had to par or at least birdie 18 to win it all. I ended up having a three-putt, which tied me for first place. When they said we had to go into a playoff, I was nervous, but knew I had to settle down and focus. After we bogeyed the first hole, the second hole was insane. My heart dropped when my ball landed onto the left hand side of the green when her tee shot was in the middle of the green. I knew I had to make the hardest chip shot coming down and putt coming up to win it all. The 12-foot putt was definitely the putt of my life.
What are your plans for golf in the future? College golf?
I have a couple of schools looking at me for golf, but I am still undecided. I definitely look forward to playing college golf, though, and Point Park is a school I'm highly interested in for their Graphic Design Program.
Hobbies outside of golf?
I absolutely love cars. I'd choose going to a car show over almost anything or even just being around them. I think they are the neatest invention on this planet. Every car is different. I also grew up around so many cool cars. There isn't a day I'm not interested in them.
Favorite food or restaurant?
Ichiban.
What is your favorite golf course to play?
Diamond Run (Sewickley).
What is next for you individually as well as the girls' team?
I have qualifiers for individual states October 15. Our team qualified for WPIALs and finished second in the qualifier on 10/7, and we're qualifying for states on October 10. Our team is absolutely awesome, and I couldn't be happier to be a part of it.
What would your perfect vacation involve?
Probably somewhere along the coast renting different hypercars every day and playing golf.
Best piece of advice you've received?
"If you ain't first, you're last," from Talladega Nights.
If you had $10,000 to spend today, what would you do?
I would take my family out and then my friends to go hang out and do something fun.