Good Talk: Mrs. LaSitis
Meet the NASH teacher who has a passion for food in and out of school.
Has COVID changed the way you've had to teach your foods classes? If so, can you explain what adjustments you've had to make in order to accommodate students? 
When we were hybrid, I wanted to mimic the experience of a hands-on food class as much as possible so trying to figure out ways to salvage that experience has been hard.  When the schedule changed to not quite knowing when we would be hybrid or remote, I had to choose recipes that could be completed in a single 42-minute period with little leftovers or perishables remaining. I like to use my Instagram @MrsLaSitis to also share recipes and things I'm making.
Can you explain how you pick different areas of the United States for food classes to virtually travel to and what have you done to make it more interactive since we are learning at home?
The curriculum is based on traveling to different cities in the United States.  Much of the assignments the students are doing at home are what we would be doing in person, which is great.  Sometimes they create travel itineraries or watch an explanatory video of traditional food like (poi in Hawaii) being made in that area.
What is your favorite hobby and why?
Dining at restaurants because I enjoy recreating the recipes at home.
Do you believe teaching students about different aspects of the world helps with the uncertainty of school and life currently?
There are so many options out there, and I want my students to be able to test the waters and sample different regions of the US before making their own decision as well.  There is a lot of uncertainty, but exposure to options, even just to rule out what you don't want to do in life, is valuable.
How did you come up with the idea of giving students different places to virtually travel to? How long does it normally take to plan your lessons behind that?
I try to pick cities that extend culinary skills and that have really diverse backgrounds of culture that influence the food. I also follow current food trends and student interests and also showcase lessons that deal with saving money, like the DIY Starbucks lab when we travel to Seattle, Washington.
Where have you "taken" students so far and where do you hope to take them in future lessons?
We have "traveled" to Pittsburgh, New Orleans, Seattle, Wisconsin, Iowa, Chicago, New York City, and Hawaii.  We also had a few holiday weeks that we explored customs and traditions.   This spring, we will head to the South, my favorite region.
What is your favorite meal to make? 
Grilled black and blue steak (blackened with blue cheese crumbles).
Do you have a favorite book, if so why is it your favorite?
The Bible — it always offers peace that surpasses human understanding.
What is your favorite activity to do during your time off in the Summer?
I enjoy boating on the Allegheny.
When you give your foods students assignments based on different areas of the world, what do you hope the students are able to take away from it? 
When we go to a different city we always look at what large corporations and industries are also prevalent there and what colleges are around that city.  Of course, I also want to show them how to make and prepare food.  Most of my students have no interest in being restaurant chefs, but many love to cook for their families and friends, and that is a big part of life — eating!
Do you have a favorite spot to travel or vacation to?
Anywhere down South, I love New Orleans, Charleston, Alys Beach, and Florida.
About the Writer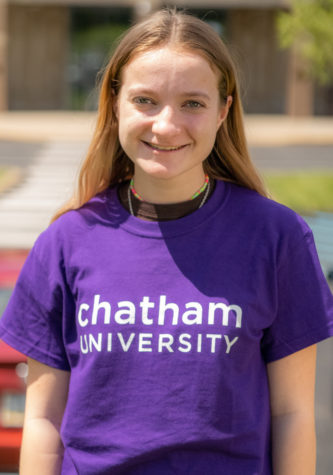 Sophia Caruso, Senior Staff Writer
Sophia is a senior writer for The Uproar. She plays for North Allegheny Field Hockey and enjoys writing on the staff. Outside of school, she loves making art, traveling, and buying excessive amounts of coffee.