The Strike Zone
NA Baseball junior Aaron Galaska looks forward to the spring season, despite its inevitable unpredictability.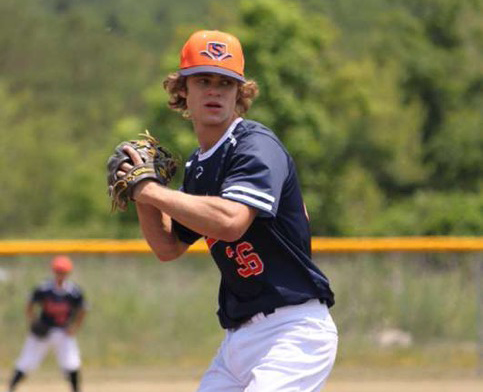 With better weather (hopefully) right around the corner, the 2020-21 spring sports season will soon commence. Throughout this time, most players dedicate their lives to their sports. For junior Aaron Galaska, especially, that statement is true. 
Galaska is a pitcher for the North Allegheny Baseball Team. Along with playing for the district, he is also a member of a summer team called the Spikes.
Though he played basketball in his past, baseball has always been Galaska's passion—playing for about thirteen years.
Although he is very excited about the upcoming season, Galaska is careful to prepare for his junior year on the field while maintaining COVID-19 guidelines.
"We have had to make adjustments and even cancel practices due to COVID-19, which could affect how we play this year," he said. 
Even though the pandemic is having multiple effects on the team and their preparation, they are still hoping to have a successful season. 
"I expect the season to go great and for us to be very strong, despite all the hurdles we have to face with the virus," Galaska said.
For Galaska, one of the best parts of playing a sport is performing in front of his friends and family. But since certain guidelines must be followed, there may not be as many spectators in the stands this year.
"Of course, it's sad that people who would normally come to watch us are not going to be there," he said, "but at the end of the day, we are playing our sport for a reason—because we love it." 
The lack of fans in the stands isn't the only aspect of the game COVID-19 will impact. Practice time may need to be cut back, and cancellations are likely.  Additionally, certain team traditions may not be able to continue this year.
"The team would normally participate in more charity or fundraiser events, which is usually a yearly event," Galaska said.
Nevertheless, the junior thrower is still optimistic about the upcoming months.
"Sure, everything is difficult, but I'm just thankful we get to play and have a season," he said.
About the Writer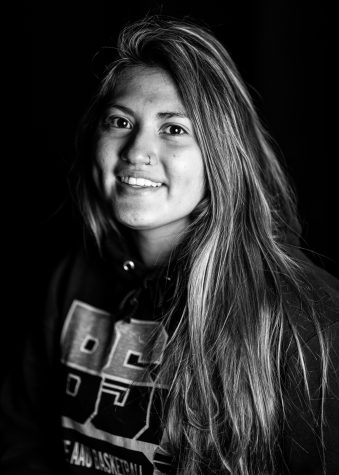 Eva Bellissimo, Staff Writer
Eva Bellissimo is a junior at NASH. She began writing for the NAEYE when she was a sophomore. She is very excited to get the chance to write about more things she loves and publish them on The Uproar for everyone to see. She works two jobs in the summer and one during the school year. She is a lifeguard during the summer and works as a hostess at Goodfellas Drafthouse. In her free time, she likes to...