Up Their Alley
The Bowling Team notches a strike for the winter season
Hang on for a minute...we're trying to find some more stories you might like.
When the subject of winter sports and activities offered at North Allegheny arises, many will immediately think of the recent successes experienced by North Allegheny's Swimming, Basketball, Wrestling, and Ice Hockey teams. Or perhaps NABA, the school's most popular intramural league. Yet in the winter of 2018, a team that is often overlooked reached new heights and exceeded expectations, one that has paved the way for future dominance: the North Allegheny Varsity Bowling Team.
Since the 2014 season, NA's Bowling Team has doubled in size and begun to recruit more members. Yet the laid-back attitude that sets  bowling apart from other varsity sports is still apparent.
"The Bowling Team really is an 'under the radar' sport since it's not one that draws a whole lot of attention," captain Griffin McVay said. "It's super low key, and I don't think we've ever cut anyone in the history of the team."
Bowling practices happen on Mondays and Wednesdays, and although an increase in popularity may warrant tryouts in the future, the cuts should be easy to achieve.
Although the bowling league is usually controlled by Norwin, Hempfield, and section rival Butler, NA came into the 2018 season determined to situation itself among the best of the Western Pennsylvania Interscholastic Bowling League (WPIBL). 2018 was the first year that NA had ever swept Butler in a three-game series to tie for first in their section, and the team was looking to keep momentum leading into the championships.
Despite being only an 11th seed, NA stunned the competition and finished a fantastic 4th place at WPIBLs, thereby qualifying for regionals. Although earning 4th place did not allow NA to compete for a top-3 championship title, the performance was still an enormous step forward for the program.
"We competed at WPIBLs and blew it out of the water," McVay said. "Since the top six teams at regionals make it to states, I think we have a real good chance of getting there."
Apart from the team competition, the team also had six individuals make the WPIBL individual championship. Such a feat only further proved NA's rise in the sport, as most schools only qualify one or two bowlers for the individual competition. Freshmen Andrew Cook and Dylan Scheidler and sophomore Julia Jorden proved to be huge additions to the team after reaching WPIBLs during their respective first and second years on the team, while junior Alex Cook and senior captains Griffin McVay and TJ Robinson were the veteran bowlers to make WPIBL finals. Jorden, Cook and Robinson look to continue their season at the upcoming regional individual competition on March 9, with the other three bowlers just missing out on the 524-pin standard.
NA looks to achieve its goal of making states on March 10th at Princess Lanes in Whitehall, Pennsylvania. Although the season is ending, make sure to follow @NATigersBowling on Twitter for updates on the team's performance and information for joining the squad next year. 
"It's a great time. It really is," McVay added. "No matter [your] skill level, everyone enjoys themselves. Practices are laid back and enjoyable. It's just a great way to hang out with friends while playing a fun sport."
About the Writer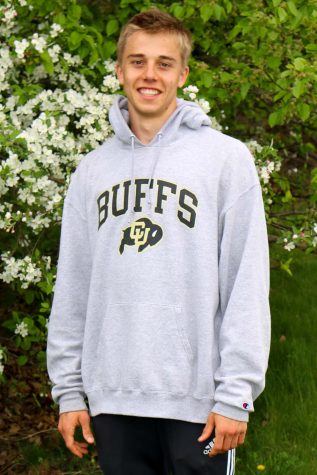 Zachary Ehling, Culture Editor
Zachary (Zach) Ehling is an Australian-American senior and middle-distance track athlete at NASH. Since moving to Pittsburgh from Sparta, New Jersey in...