The Lowdown on Prom
What to expect for biggest dance of the year
Hang on for a minute...we're trying to find some more stories you might like.
A night to remember.
The beginning of the end.
The most magical night of your life. 
All high schoolers have probably heard these phrases at one point or another throughout their lives when others describe the night of Prom. This Saturday, April 28th, NASH seniors will create their own memorable phrase while attending this year's Senior Prom.
Most seniors are experiencing Prom for the first time. As with most things, partaking in something for the first time can entail many of questions, so here is the a lowdown of how the night will go.
Prom will start at 7:30 and will be held at the David Lawrence Convention Center located in Downtown Pittsburgh. Those who will be arriving on a limo or party bus should expect to be dropped off beneath the Convention Center in the underpass.
Those who are driving themselves should bring along $12 to park in the parking garage attached to the Convention Center. Upon arriving in the building, teacher chaperones will direct attendees to the check-in table on the second floor. The tables will be organized alphabetically, making the check-in as easy as possible. Students are advised to arrive no later than 7:45, as calls to parents of those who are not in attendance will be made.  After arriving, guests are welcome to take pictures on the scenic balcony that overlooks the river and PNC Park.
Dinner will begin between 8:00 and 8:15 and will be served buffet-style this year.  Senior Class advisers Ms. Perry and Mr. Grater have made sure that dinner will accommodate attendees with food allergies or special dietary preferences. Gluten-free, dairy-free, vegetarian, and vegan options will be available.
Light music will accompany dinner, but as students finish the delectable desserts, the DJ will start the party. The dance floor will be open to all dance moves after dinner, and the festivities will last the whole night. If students grow tired or overheated from dancing, they can visit the photo booth or the lobby. The lobby will have plenty of space with tables for lounging around with friends.
After the dance ends, students who are attending Post Prom must be back at NASH by 1am. This year, Post Prom's theme is Road Trip. Parents of seniors from across the district have come together to organize this elaborate event, which lasts until 5am.  Students are not permitted to leave until then. Although this sounds like a long amount of time, the night is full of activities to explore, and among the most anticipated is the hypnotist show. Thanks to the hard work of parents, students will be provided with safe, enjoyable options after the dance.
Gianna Barto is among many who are looking forward to the big event.  "I am excited for Prom because it is the last dance with all of our friends and am I am excited to go downtown for the night," the senior said.
The evening promises to be just as exciting for Ms. Perry.  "I wouldn't do it every year if I wasn't excited," she said. "I think it's my favorite part of the year. It's time consuming, but I wouldn't want to quit doing it."
About the Writer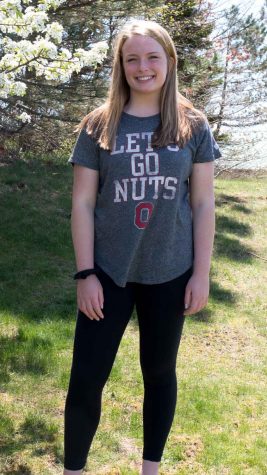 Josie Wadlow, Editor-in-Chief
Josie Wadlow is a senior at North Allegheny. She wrote for the school newspaper last year and is returning this year as The Uproar's inaugural Editor-in-Chief. She plans to study Journalism and Communications in college. Outside of newspaper, she is involved in volleyball, Key Club, Student Council, Best Buddies, and VARIATIONS. She also enjoys spending time in nature and hanging out with friends.